OpenSky Blogs
Posts about Automation (2)
OpenSky Consultants share how they approach Automation & Digital Transformations – delivering future-proofed solutions & operational efficiency to businesses.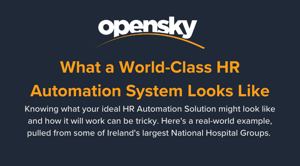 For some HR Leaders, knowing exactly what all the ideas of automation and RPA will look like in...
Read More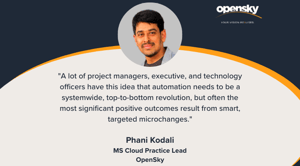 Automation is a fast growing and vital component of modern business. OpenSky's Microsoft Cloud...
Read More
Newsletter Sign Up
Receive a monthly email with updates about our events, services, blog plus industry insights.