Choice Based Lettings portal bring agency and speed to Cork City housing
New portal brings speed, convenience and choice to Housing in Cork City, with 1,596 properties advertised and allocated to date, and an average of 3,300 applications logged in the system every single month.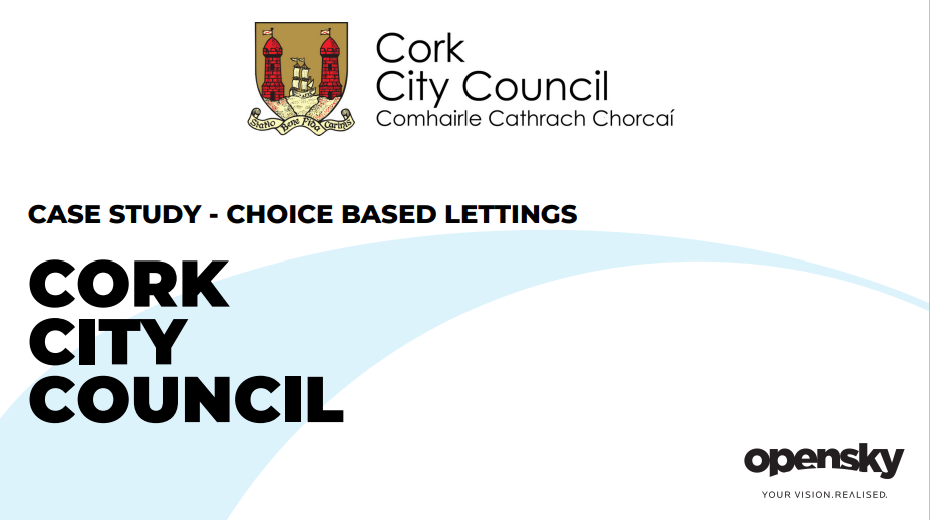 The Business Challenge
adCork City Council engaged OpenSky to deliver an online portal to support the Choice Based Letting (CBL) scheme, as part of their drive to reduce refusal rates and speed up the social housing allocation process.
With the Choice Based Lettings portal, Cork City Council has been able to drastically reduce its housing refusal rates, in turn shortening the timeline for the turnaround of vacant units, improving customer service and optimising income from available stock.
KEY FEATURES & BENEFITS DELIVERED...
Increased Operational Efficiency and Functionality
Time taken to Administer, Advertise, and Allocate housing is significantly shortened, thanks to improved system access, faster data processing speed, quicker validation, better User Experiences, and automated reporting.
Better Governance
With the CBL portal, Cork City Council has increased transparency, more citizen choice, and reduced housing Refusal Rates.
Fast Housing allocation
In the event of the first successful applicant refusing the offer, the next most suitable candidate can be selected from the bid list immediately, accelerating the efficiency of housing allocations.
Submit your Details to Access Download