Unified Service Desk & Contact Centre Integration
Some Of Our Local Authority Customers
For over 15 years, we have become the most pioneering IT Solutions provider to Government regulators and Local Authorities – providing them with the digital tools to connect citizens, automate processes and implement policy changes rapidly.
We have deep business expertise across Government Regulation, Transport, Housing & Environment and are passionate and are excited about playing a part in developing and delivering digital services for citizens that we and our families and friends will use in the future.



Customer Testimonials
"
Cork City Council is keen to develop Digital First initiatives in relation to our service provision. To aid this we have developed a dynamic relationship with OpenSky Data Systems over the past two years. Strategic Applications delivered as part of this relationship include Choice Based Letting, Public Representations and the development of our Corporate CRM solution. We enjoy a creative and results orientated partnership with OpenSky
"
Gerard Desmond
Applications and Database Section - ICT and Business Process Improvement - Cork City Council
"
The Pathway Accommodation and Support System (PASS) is a national shared homeless bed management and client support tool, that enables people who are experiencing homelessness to gain access to accommodation on a daily basis. It allows front-line services to provide a continuum of support to people experiencing homelessness. PASS is now live in statutory and voluntary homeless services throughout the country. Dublin City Council is very pleased to have received the award in recognition of the project.
"
Colm Moroney
National PASS Coordinator - Dublin City Council
"
We had been using a legacy system for abandoned vehicles management, however this had become slow and un-reliable. OpenSky's Abandoned Vehicle Administration System has allowed our staff to simply and effectively manage the abandoned vehicles process across all seven Waste Collection Authorities in Norfolk.
"
Julie Hurn
Norfolk County Council
"
IWDMS (Integrated Waste Data Management System) shall provide the North London Waste Authority and its constituent Boroughs with an effective and streamlined process for Statutory and local reporting; automated validation processes to ensure accuracy of the data received and an effective fleet management and reporting system were key requirements in the decision to award to OpenSky
"
Mark Partlett
Contracts Manager - North London Waste Authority
Case Management CRM Benefits

FUTURE PROOFED
What you don't see coming!
We are committed to providing reliable and superior quality solutions designed with the agility to rapidly respond to a very common occurrence in the Fourth Industrial Revolution we are in.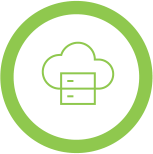 CLOUD HOSTED
Data is stored within data-centres of a third party cloud hosting site and is available to all devices with an internet connection – regardless of location.
Software is updated more frequently and updates are automatically deployed.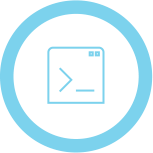 SECURE
OpenSky Data Systems has and will continue to stay ahead of the IT curve with our forward thinking approach.
Through close client collaboration and on-going innovation, we will continue to pioneer better IT solutions and services for our clients and indeed for the industry as a whole.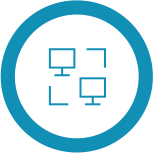 LOCAL HOSTING
Ireland/EU Hosting. All data hosted in Ireland
Azure North Europe Data Centre in Grangecastle with backup in the EU
Azure West Data Centre in Amsterdam

SCALABLE
Integrity and respect underpin everything that we do whether it's in our dealings with clients, suppliers, partners, co-workers and other stakeholders.
Through all our business operations we are deeply committed to ensuring that we deliver on our promises fairly, truthfully and respectfully.
We invest over 10% of revenue in research and development to ensure we are always ahead of the technology curve, we are continuously innovating and up-skilling so we can bring You, our Clients the best technology available.
MICROSOFT DYNAMICS 365 PLATFORM

8 years implementing and supporting Dynamics 365 CRM solutions, from new solution builds, take-on of support for existing solutions to migration of Dynamics 2011 – 2016 to Dynamics 365 in the cloud, our expert Team are here to help You. Our solutions utilise platform components such as Dynamics 365 CRM, Dynamics Portal Connector (web portals), SharePoint (document & information management), Aquaforest (scanning) and Adobe Sign (E-Signatures) to name but a few.
MICROSOFT .NET & AZURE

We have been building bespoke applications on .NET for 15 years. Technologies such as .NET Core & React.js allow us to build fast, scalable applications while Docker, Azure & Microservices bring a reduction in infrastructure costs while ensuring highly available and flexible architectures which can be more easily maintained into the future.
MICROSOFT OFFICE 365 & SHAREPOINT ONLINE

Delivering the Digital Workplace using the Office 365 solutions allows you to drive productivity, enhance customer and workforce experience and enhance collaboration. Grow productivity & collaboration through utilisation of Microsoft Teams and SharePoint online. Enable powerful Insights through Power BI self-service.
ANALYTICS & ARTIFICIAL INTELLIGENCE

Our SQL Server services offer scalability, performance and availability for mission-critical intelligent applications and data warehouses either in the cloud or on-premise. Microsoft Cognitive Services allows us to integrate AI to your bots and applications. Utilising Power BI brings visualisation to intelligent data allowing you to draw insights and informed decisions.