RPA for Government Processes Workshop with UiPath
OpenSky & UiPath will hold their first collaborative workshop, bringing together Government C-suite and Senior Management, to showcase Use-Cases on how automation Improves Government services through intelligent RPA.
As Gov-Tech Transformation Specialists, OpenSky's recent partnership with UiPath, creates new and exciting opportunities for us to further enhance Government services & better interaction for the citizen & business with the public sector.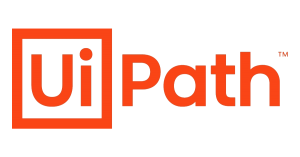 Our Programme
9:45 a.m – Registration
Refreshments at Hibernia II Suite
10:00 a.m – Welcome
Jennifer Ward (Marketing Manager, OpenSky)
10:10 a.m – OpenSky and Technology supporting Government
William Flanagan (Commercial & Technology Director, OpenSky)
11:00 a.m – UiPath Introduction
Anthony Ryan (UiPath Consultant)
11:30 a.m – Coffee/Tea Break
11:45 a.m – A Demo of RPA for Business Processes – UiPath
12:00 a.m – A Demo of RPA for Government Processes – OpenSky
12:45 a.m – Q & A
Location
When: July 11th 10am – 1pm
Where: 5 Star Intercontinental Hotel, Ballsbridge
Please note that places are limited and invitations will be restricted on a first come first served basis.
Register your place
Register now to reserve your official invitation to this event by contacting our Marketing Manager Jennifer Ward at: jward@openskydata.com