New Research Uncovers Link Between EVRs and Vaccination Coverage Rates
New research headed by OpenSky and commissioned by MSD into vaccination and health screening registers across Europe has uncovered a link between the sophistication of Electronic Vaccination Registries and overall Vaccination Coverage Rates, with Ireland placing seventh out of 31 countries during the analysis.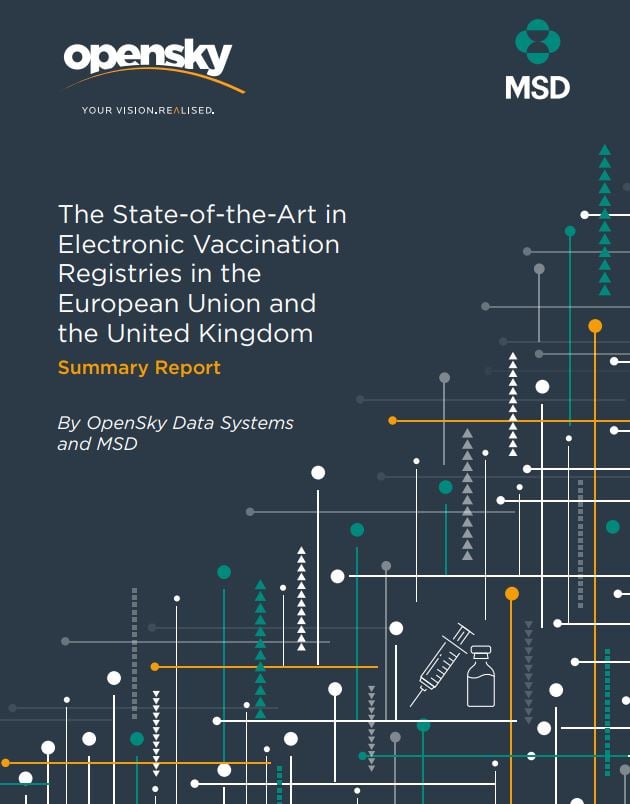 New research by OpenSky has found a strong correlation between the maturity of EVRs and a country's overall Vaccine Coverage rate, with Ireland ranking closely behind world leaders in vaccination systems, Denmark, Norway, Sweden, and Finland.
This research highlights how the use of ICT systems in different regions of Europe has affected the uptake of vaccination in those regions and identified the positive impact that a common European approach to Electronic Vaccination Records could have in boosting coverage across Europe for multiple diseases.
"Our analysis has shown a clear association between the sophistication of electronic vaccine registries and overall level of vaccination across 31 European countries. This stands to reason because when you have more population-level information to hand, a policymaker can make better decisions and focus resources on improving vaccination rates amongst particular population groups.

Dr Tudor Pitulac
Commissioned by MSD and using the HPV Vaccination as a use case, this research examined EVRs in 31 countries throughout the EU & the UK, to highlight the correlation between the Electronic Vaccination Registries (EVRs) and higher Vaccine Coverage Rates (VCRs)
Using close expert interviews and desk-based literature research undertaken between October 2021 to March 2022, OpenSky developed a Vaccine Registries Scoreboard.
This scorecard applies a scoring methodology to a range of 10 indicators (including HPV vaccination and cancer screening registers) collected during the study and applies these in a weighted fashion to obtain a scorecard, heatmap, and subsequent ranking for each country.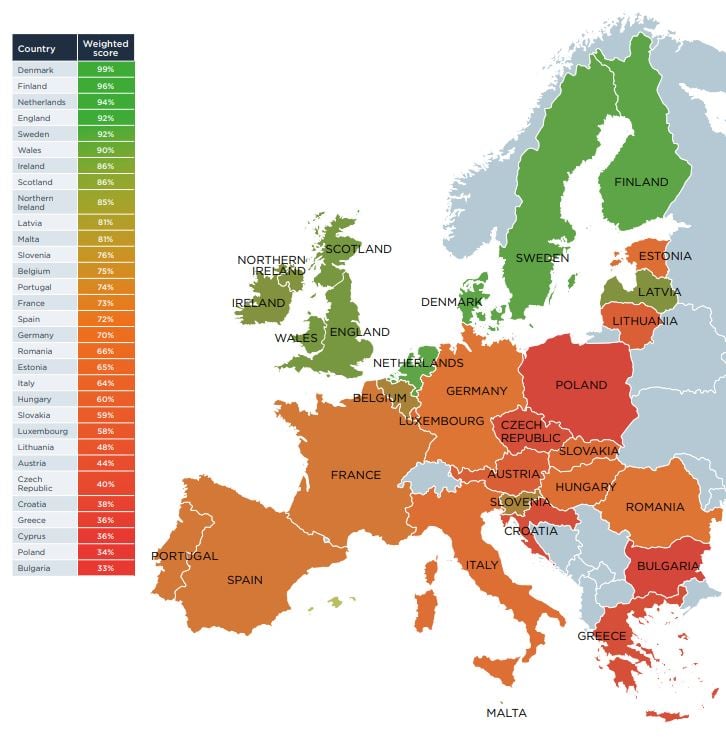 "The Covid-19 pandemic has demonstrated not just the effectiveness of properly tested vaccines but the necessity of assessing and understanding the vaccination levels in a population in real time, to enable decision makers to make rapid but evidence-based decisions," said Dr. Tudor Pitulac, Manager, Research Division at OpenSky Data Systems. "Having comprehensive digital registries in operation ensures accurate information for the policymakers in terms of vaccine cover rates in different geographies, vaccine supply, integration with other registries, for example cancer and screening registries."
An Electronic Vaccination Registry holds combined population data from a national Vaccination campaign, such as Covid-19 vaccination programmes, replacing the legacy system where each inoculated individual was provided with a unique, paper-based vaccination booklet. Holding data at a population or national level can enable policymakers to make evidence-informed decisions on how to boost vaccination rates, control the spread of diseases and save lives.
In the research, Ireland is placed seventh out of 31 countries, with an average weighted score of 86%. Ireland was rated particularly highly in terms of its HPV and cancer registries, as well as its cancer screening registry. Areas of potential improvement for Ireland were in the integrated nature of reporting, replicability of systems and the current development status of the register.
The research has uncovered a wide discrepancy across the continent – developing a common and interoperable European approach regarding Electronic Vaccination Registries could enable countries which are currently behind the curve to improve response and preparedness against vaccine-preventable diseases."

Dr Tudor Pitulac, OpenSky Research Division Manager
At a European level, clear variations were identified between Northern and Southern Europe as well as between Western and Eastern Europe. Developing a common or interoperable European or EU approach – or agreeing a set of shared benchmarks regarding an Electronic Vaccination Registry – has the potential to make a significant difference in boosting coverage and reducing sickness and death from several diseases. The biggest barriers identified to this, however, were inertia, regional approaches, and the interlinkage of digital registry development cycles with the electoral ones.
This research now continues into Phase III and Phase IV of its work, adding a global perspective to this critical EVR research base by adding new countires from dozens of new countries across the Asia PAcific region.
This research project has now expanded to the Asia-Pacific region and by the end of this phase, our coalition will have an in-depth understanding of the state of EVRs and their interactions with Vaccine Penetration across nearly 50 countries.