OpenSky HSE National Employment Record App Now Available to Download
Ireland's national health services authority, the Health Services Executive, has formally announced that the official NER App is now available for download on the App Store and Play Store.
This OpenSky-developed app serves as an extension of the current NER web-based portal and enables doctors and other medical professionals in Ireland to manage their training, work experience, development, and more, anywhere and anytime through their smartphone.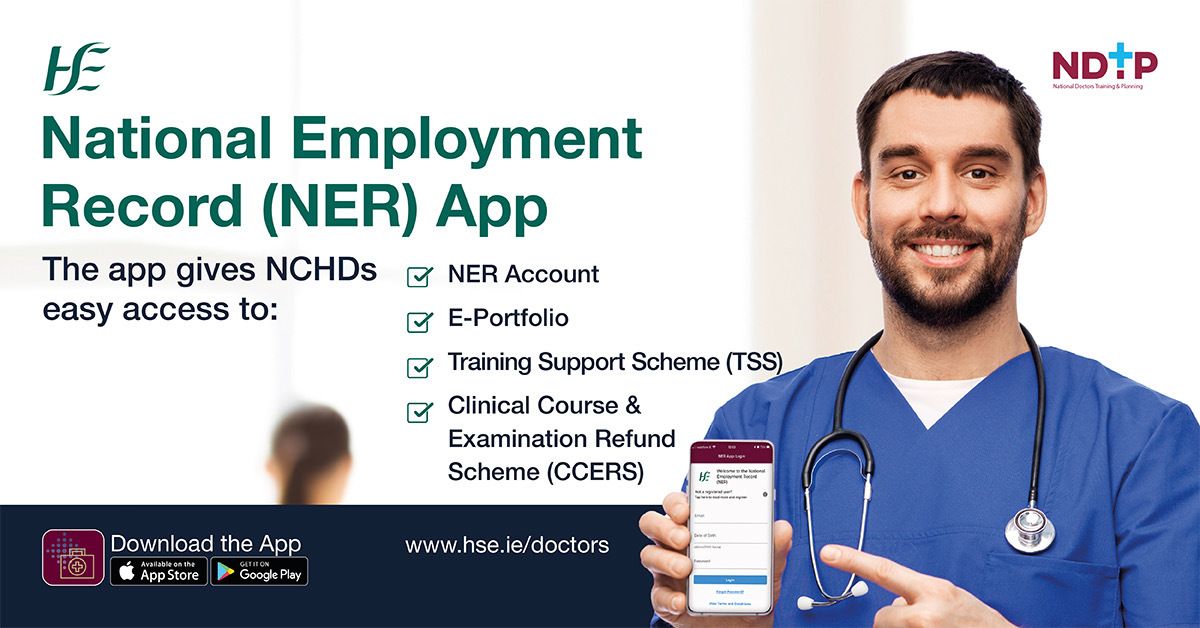 The HSE has announced that the National Employment Record (NER) App is now available to download on App Store and Play Store Accounts.
The NER App is the latest in a long series of modules and functionality developed by OpenSky for the HSE's DIME (Doctor's Integrated Management E-System) collection of digital services.
The NER App is an extension of the current NER web-based portal, which enables NCHDs to interact virtually with Medical HR and Occupational Health Departments nationally in order to complete and upload pre-employment screening documentation prior to commencing a new post.
With this new mobile app, NCHDs and other medical staff will be able to use their existing NER credentials to manage multiple administrative and training processes, for example recording their career development or clinical experience, and applying for funding under the Training Supports Scheme and the Clinical Course Exam and Refund Scheme.
The application is fully integrated with existing NER systems, and so doctors can manage this administration with no need to create a new account.
This release of the NER App follows a wide range of functionality upgrades to the NER portal, including the E-Portfolio module, which gives NCHDs the opportunity to record their training and career development and have their experience validated by their Supervising Clinician/ Consultant where applicable. This functionality is also readily available on the NER App.
Other functionality includes the ability to submit applications for funding reimbursement via TSS and CCERS, ability to upload training certificates and ability to log any training and career development via the E-Portfolio module.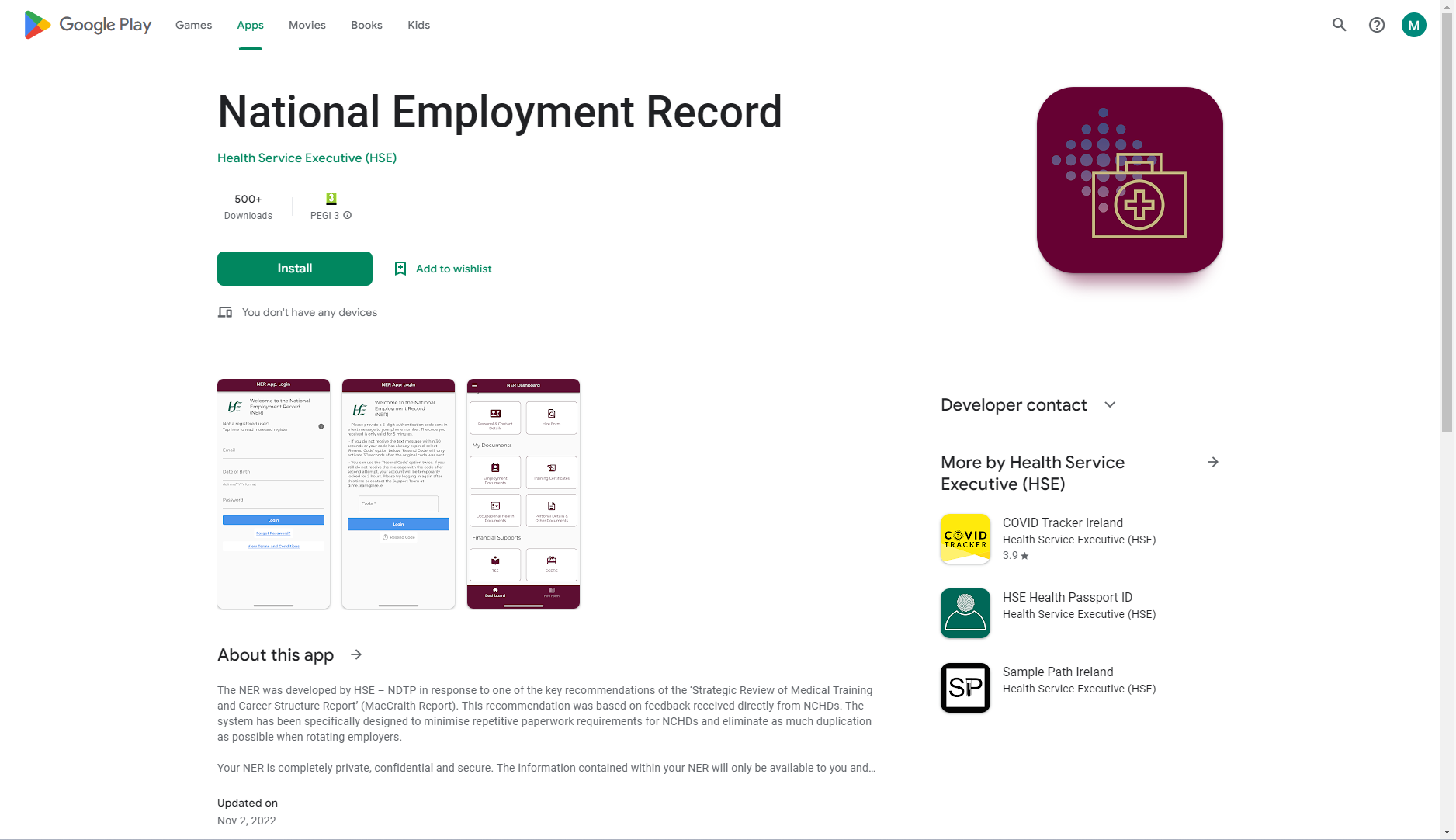 Additional NER App information and resources are available on the official HSE website at www.hse.ie/doctors.
To date, OpenSky has developed 8 modules for the HSE's Doctor's Integrated Mangement E-System, including:
NCHD Post Matching Module (2011): a National NCHD Database was developed to allow the registration, training, and employment details of NCHDs to be collected and shared in one central nationwide system.
National Employment Record (NER) (2015): T

his upgrade integrated an effective management system of pre-employment screening documentation that NCHDs must provide before beginning a new position.

Consultant Post Matching Module (2017): This module enables the NDTP to create Consultant posts approved by the Consultant Applications Advisory Committee (CAAC). This allows employers to assign consultants to their respective posts and provide precise reporting and informed planning decisions.
Occupational Health Module (2017): This module enhanced the functionality of the NER portal to allow NCHDs to submit, update, and view their Occupational Health Data, and allowed the Occupation Health Department (OHD) to verify and manage Occupational Health Data.
Consultant Applications Portal (CAP) (2018): This portal enables users to complete, authenticate, submit, and track consultant application forms from commencement stage to approval online, overall reducing time taken to fill posts.
Training Supports Module (2019): The TSS extends the functionality of the DIME portal and facilitates Training Support application verification and management – providing a paperless, transparent, and centralised system for training.
The Clinical Course and Exam Refund Scheme (CCERS) Module (2020): Originally a paper-based system, CCERS was moved into DIME in order to alleviate the paperwork burden on NCHDs. The new module enables NCHDs to apply for funding and Medical Manpower Departments to manage the administration of the scheme via NER/DIME.
OpenSky develops a wide range of modern systems, portals, and apps that make all kinds of work – from HR and healthcare administration to database reconciliation and case management – easy, fast, and intuitive
Get in contact with us to find out more and book your free, no-obligation demonstration of how our solutions make lives and workplaces freer and easier.