A Comprehensive Guide to HR Trends & HR Automation Tools in 2022
Matthew de Klerk
With skyrocketing demands in administration, team management, and recruiting, HR leaders are more under pressure than ever before. Thankfully, HR Process Automation, facilitated by Robotic Process Automation technology, is a powerful, fast, & effective way of rising to these challenges by leveraging the power of robots and automation software to free up key staff to concentrate on critical, human-facing work rather than spreadsheets, number punching, and repetitive managerial tasks.
Here's our comprehensive look at 2022's new HR trends and pressures, what HR leaders across the world can do to improve and reduce their work, and how to bring the 'Human' focus back to Human Resources.

In 2022, Human Resources Has More Work Than Ever.
HR leaders are facing a new wave of demand and pressure, as the Great Resignation, increasing workplace digitisation, and the realities of post-pandemic work make themselves known. Part of this growth is fuel by new technologies, and rapidly increasing uptake of these modern digital HR tools. Mobile apps, automated data analytics, apps, and vendors' renewed interest in team-focused management.
However, the more pertinent factor – and the cause of HR leaders' struggles – is down to fundamental shifts in our modern workplace. In the space of just 2 years, we have seen a massive revolution in traditional work relations, with industry-spanning moves toward fully remote and Working From Home (WFH) setups, virtual & satellite offices, renewed activity in the gig & freelance economy.
HR is bigger than ever before. Globally, the HR market is predicted to swell to a $38.17 billion industry by 2027, with an average annual growth of around 10.4% per annum.
Against the background of the Great Resignation, there has been a fundamental retooling of how HR departments need to act and think to attract and retain quality, high-value employees.
This shift in the basics of HR has led to a couple of surprising trends in HR teams.
The Biggest HR Trends in 2022
1) There's more work & hiring to do than ever before, with primary focus on hiring & retention.
The past two years have given millions of people time to reconsider their careers and what they actually want to do in their lives.
A survey by Promoleaf revealed that 46% of employees felt there was a lack of support from their employers, and 45% felt overworked. People are leaving jobs they hate, and are put off by onerous, time-consuming, soul-crushing applications & admin: one survey by SHRM found that 60% of applicants stop filling out application forms due to their complexity or length.
People are unhappy with their jobs, want to try something new, or desire jobs that give them what they truly want from their lives; whatever the epiphany, this leads to employees quitting old jobs and finding new ones. Some studies predict that HR will spend 25% more time recruiting in 2022, a daunting prospect.
HR knows that it needs to respond to this challenge and the hurdles in vetting, verification, response times, internal approval that allow for fast, painless hiring; and to deal with these obstacles, HR leaders are turning to smart tools and automated solutions.
2) Onboarding is still a challenge – and more focus & tech is being placed on it
According to a study by Sapling, 88% of organizations still don't onboard well. This is bad news, given how onboarding is one of the most important parts of a great company culture and strong staff retention.
One study by BambooHR found that 89% of those who received effective onboarding felt strongly integrated into their culture, compared to 59% of those who received ineffective onboarding.
To deal with the clear challenges of on-the-job distance learning, and to keep their staff retention metrics high, HR leaders are increasing their use of smart assistance, automated workflows, and complex, organised learning platforms that help newcomers to join their teams confidently and quickly.
3) Work, teams, management – almost everything is going digital
Remote work arrangement, automation, and digitisation are the new heart of HR in our post-pandemic world of work.
Research shows that 22% of employees are happier working at home, with around 51% of respondents in a FlexJobs survey stating that they have been more productive working remotely or from home during the pandemic.
To deal with this remote-first, digital-first, and Working-From-Home new world, HR teams are turning to digital and automated tools. A Sierra-Cedar HR Systems Survey found that the use of RPA tools in HR Functions increased by 50% in just a single year of the pandemic. What's more, two out of three human resources managers agree that the sector is experiencing digital transformation – but only 40% of them have a road map to approach this new phase.
As WFH and hybrid work setups become the new normal, expect the trend of digital and automated work management solutions to become as natural as using email.
4) HR managers are having to excel at more & more work, even outside traditional HR work
Not only do HR leaders have to find and hire world-class employees – they also need to create the perfect work culture and environment these newcomers will never want to leave. Additionally, HR leaders are being brought into all sorts of extra work, including project management, strategy sessions, team building organisation, wellness and culture development, and more.
Recent research has shown that 71% of heads of HR are spending more time on business issues not related to HR or talent, while 70% of heads of HR are spending more time participating in business projects in a leadership capacity.
As HR leaders are expected to do more and more work even outside the scope of their role, they'll need to find ways to get all these tasks done quickly and painlessly. Automation tools and digital technologies will be a vital tool in lowering this pressure, as they can streamline and accelerate all the new work HR leaders are being given, and even relieve them completely of some of their older manual & repetitive tasks.
5) A return to the human, with a focus on employee experience
Echoing the world's newfound desire for comfortable work arrangements, WFH, and work that brings fulfillment, HR departments are embracing the human aspect of their work. This means less focus and importance on spreadsheets, meetings, and bureaucracy that employees don't care for, and more attention on supporting employees' physical health, mental wellbeing, financial fitness, social health, workplace safety, and a healthy company & work culture.
Increasingly, we're seeing HR and People and Culture teams take a design-led approach to improving the employee experience. This means borrowing concepts from UX and CX teams, for example, employee journey mapping, to design products and services that increase employee engagement, product, and retention.
Pressure Is Rising In HR; So How Do HR Leaders Become HR Heroes?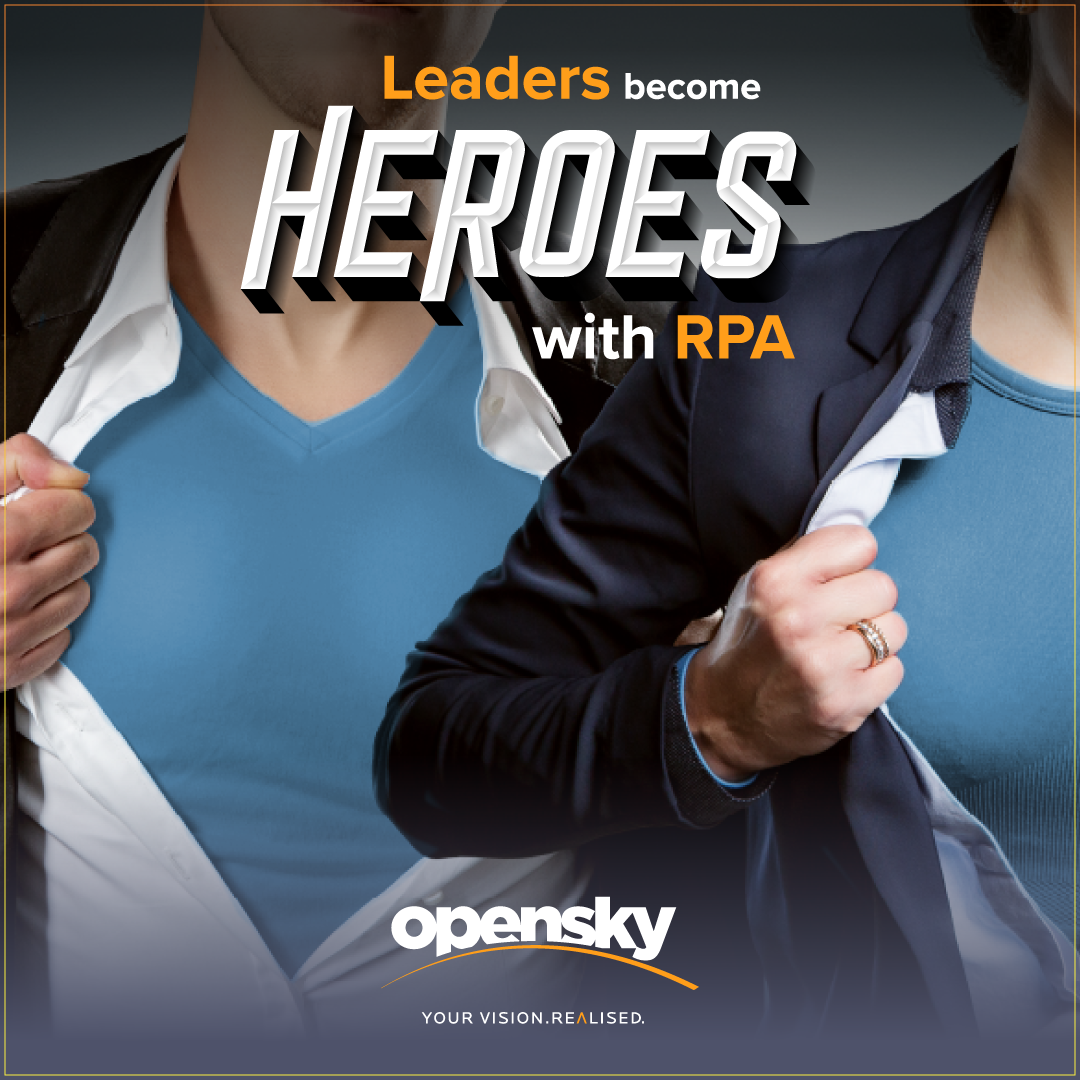 Following the fallout of the last two years, and the new challenges of a totally different world of work, how do HR leaders excel without falling into the many pitfalls of their new role expectations?
Well, it's relatively simple:
1) Know what you do, and what you need to excel at

2) Make it faster, simpler, cheaper, or more efficient to do those things.
If you're looking to find things that you can do to make your HR department slicker and more optimised, you should start at your most important baseline: your KPIs.
HR'S Most Valuable Key Performance Indicators in 2022
If you work in HR, KPIs are your bread and butter. These benchmarks determine what progress you're making towards important objectives, your department efficiency, and you workforce's effectiveness and stability.
The most important KPIs for HR professionals include:
Productivity
Return on investment
Employee Retention
Duration of employee posts
Employee dismissal rate
Average time for recruitment
Average cost of recruitment
Employee productivity
Employee satisfaction & retention
Overtime hours
Turnover
Incidents
Absenteeism
Satisfaction
Skills & competence
So, how do you make all of these critical objectives easier, cheaper, and faster to complete?
Easy: with HR Automation and Robotic Process Automation solutions.
How To Become A HR Hero With Automation
Given how research suggests that 51% of HR Managers primarily use manual, multi-step excel & paper-based processes to deliver services, there are numerous ways and means in which automation solutions could make work easier and faster, and free up HR leaders for their most critical KPIs and work.
In a nutshell, automation excels at much of the work HR specialists do because it:
Can do repeated actions far more quickly than any human can.
Can do repetitive work without getting tired or taking a break
Guarantees accuracy and data integrity, even across multiple siloed channels, documents, or spreadsheets
Turns multi-step work into single-click actions with automated triggers and constant status notifications
Plugs into legacy systems and processes quite easily, and uses modern web and service APIs to leverage the power of official databases and popular digital services
Gives up-to-the-minute awareness, in real time, of your organisation's processes and work statuses
Turns a great many standard HR tasks, such as reporting metrics, putting together reports, and managing communications, documentation, verification, and other HR processes into single-click actions that can be set to repeat at regular intervals.
In a nutshell, automation completely streamlines your work, giving you more hours in a day where you're working on vital functions and tasks, rather than wrangling data, spreadsheets, or filling in employee forms.
So, What HR Processes Can Be Automated Easily?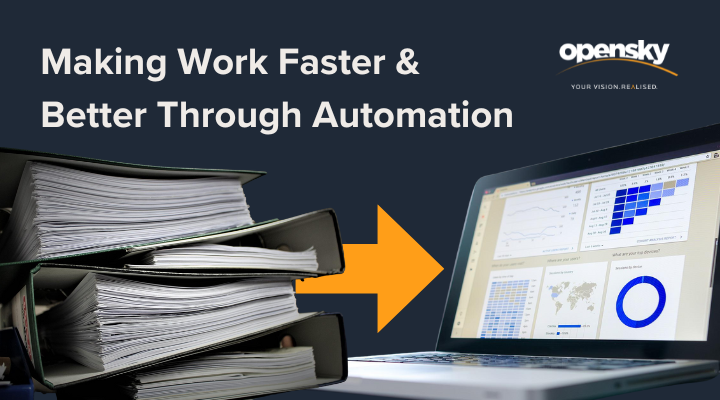 When it comes to automating HR processes, there isn't much that modern automation solutions can't do. The power, flexibility, and interconnectedness of things like the Microsoft Power Platform, Power Automate, and Dynamics 365 CRM, along with things like Power BI and Power Apps (and their integrated libraries of thousands of data connectors) mean that almost anything that needs to be done in an HR department can be done through smart assistance, automated workflows, automatic triggers, or robotic processes.
HR robotic process automation can accelerate and streamline many common HR and Healthcare tasks, such as:
Recruitment, CV screening, onboarding, on-the-job-training,

Employee Induction & Training,

performance management, and exit management – automation solves all phases of the employee life cycle.

Payroll Processing, and

Expense & Finances Management

Skills & training management.

Statutory annual registrations.

Tracking the continuous professional development of the workforce.

Registration and education management.

Resource or post application and allocation.

Rewards, recognition, KPI tracking, and other such retention tools.

New systems and approaches that aim to be paperless and digital-first.

Most HR processes occurring in an environment without existing HR systems.

Ongoing support/casework for all service users.

Connecting previously siloed or separated departments, unifying data access, and accelerating collaboration in multi-team, multi-agency organisations, or those with multiple HR Systems.
How Does RPA Work With HR? How Do I Automate my HR work?
Many HR leaders understand the vital role automation plays in more lean businesses. However, figuring out how automation fits into the details of your everyday work – and where, specifically, it can make your life (and work) easier – isn't always so straightforward.
When it comes to smart, strategic, and highly effective automation, we at OpenSky always recommend you start by taking a look at the specific tasks that you do very often in a workweek. Here's a few avenues for effective, high-value HR automation that we've identifed in the past:
How to Automate CV Screening & Shortlisting
Programmed robots can crawl applicant CVs, vacancy applications, and other relevenat information to compare the information against a listed of job requirements. This allows you to pre-screen candidates, and automate qualifying/disqualifying notifications to applicants. Further functionality can populate all parts of this process pipeline, with portals that set up calendar events for interviews, share take-home tests, and trigger notifications/share critical documents with all stakeholders.
How to Automate Employee Onboarding, Management, and Exiting
Automation truly shines at these kinds of repetitive, state- or time-triggered events. Automation can activate templates for the onboarding workflow of a new user account, send specific documents to new starters, assign specific credentials, process employee ID's, and more. They can also automatically provide business processes documentation, compliance standards, e-learning & training support via a new employee digital profile, created after they accept the job offer.
Finally, robotic process automation can predefine the exit stage processes by managing the generation of exit documents, revoking system access, completing final payroll, triggering communications to the finances department, and bank and final communications to the individual.
How to Automate
Payroll Processing & Internal Purchasing or Costs
Punching numbers and sifting through endless invoices is about as fun as it is fast. That's to say, it isn't. With automation, you can easily streamline this time-consuming, once-a-month (or more) process. RPA can collect & connect data between multiple systems to automatically, verify employees hours worked, log overtime & missing hours, capture changes in taxes, and more – all eliminating the burden of cumbersome payroll processing and freeing up HR staff for other valuable work.
How to Automate
Expense Management
There's a reason why bots and automation excel in the financial sector and banks: they're unbeatable when it comes to numbers. RPA and process automation can automatically extract data using a bot to scan receipts and populate data, apply rules to identify the type of submission, automatically generate all necessary letter, bills, invoices, and other such documents, and process or decline the claim. Simple and all with a single click.
How to Automate
Organisational Compliance
Automated systems can track and store all data points, documentation, licences, tests, audits, and other such critical organisation documents, with automatic triggers and notifications for signature gathering, renewals, looming expirations, and more. What's more, these systems keep a spotless one-version-of-the-truth record of your company's dealings, making it quick and easy to submit necessary documents whenever inspections, document submission requests, or audits appear.
How to Automate
Employee Data Management and Performance Management.
RPA solutions can quicky integrate with existing systems, document repositories, and CRM solutions to make it easier than ever to do all the work that crops up in an average day dealing with employees and staff. With this, you no longer need to manually generate important documents that employees need (for example Proof of Employment letters, offer letters, contracts, and more). Such platforms also pave the way for smart KPI and performance analysis tools, which can make it easy to identify high-value employees to target for retention, or find avenues where improvement is needed.
This system could automatically trigger and send notifications, set goals, select rewards and incentives, and remove the time and effort needed to ensure your staff are happier and stay with you in the long term.
What does HR Automation Include? The Features of HR Automation
What makes automation and RPA solutions so effective at what they do? Here are the main features of HR automation:
1) Improved security, 2FA, and high-level data protection
Our automation solutions are built using most modern security features including two-factor authentication, Isolated App Service, and Azure data management. This protects case worker information and guards the system against breaches and loss of sensitive personal data, bringing these bespoke services into full compliance with GDPR and all other regulatory requirements.
2) Cloud native solutions with mobile & remote accessibility for all users
The mobile & accessible design of our solutions allows full support for managers, users, and case workers on the move, no matter where they are, all through one simplified portals or mobile apps. This allows everyone to do what they need to do without location, network, device, or other restrictions.
3) Fast deployment and simple integration into your organisation
The low- and no-code design of our automation solutions allows for fast and simple integration into all manner of existing legacy systems or infrastructure. They also come with detailed support plans, extensive documentation, user assessment, training, and knowledge bases that give your team real independence.
4) Automated and highly detailed reporting
Our solutions are designed with the conveniences of automated data gather, collating, analysis, and reporting. Get regular, in-depth reports about all your services and users without needing to wrestle a single spreadsheet.
5) Data standardisation for better, smarter information and organisation management
Modern reporting functions mean that it is now easier for stakeholders to retrieve client records, keep detailed case notes, and automatically flag at-risk or sensitive cases. This also makes it easier to track and monitor the movements of particular kinds of users & cases through the system with greater nuance and more actionable insights.
6) Future-proof architecture
Modern automation solutions operate in an environment using the best-practice architecture and standards to ensure that your service is always supported, functional, and easy to upgrade with new features and functionality, with a significantly reduced level of technical debt.
7) GDPR compliance and responsible data use
All data that is managed through our solutions is subjected to the most stringent information practices and secured on the cloud or on-premises servers, so that you can rest assured your sensitive and user data will never be in danger of leaks or breaches.
8) Close partnership for highly effective automation that solves specific challenges
You shouldn't automate just for automation's sake. Every part of your automation strategy should be closed aligned to a deep understanding of your organisation, processes, team structure, work, goals and challenges. Close partnership and detailed client assessment are vital to refine your automation plan and strategically achieve high-value, targeted automation.
What Are The Benefits of Automating HR Processes? Why Should I Use HR Automation?
If you can put aside all the busywork and time-consuming minutiae of HR administration, you can refocus your efforts on the most critical part of your work: putting the "Human" Back into Human Resources. Automation helps you spend less time with spreadsheets, emails, and invoices, so that you can spend more time on the humans who make your organisation great.
24/7 Throughput:

RPA Technology will work nights, weekends and

won't take a break.

100% Accuracy:

RPA Technology

does not make mistakes.

4X Faster:

RPA Technology handles tasks 4-5 times faster than a human.
1) Work that starts (and finishes) itself.
RPA technology has 24/7 throughput. It will work nights, weekends, and it will not take a break, freeing your personnel from manual labour, paperwork, and time-consuming administration.
2)
Finish tasks faster and with no more mistakes
RPA completes its work with 100% Accuracy and at a rate that's around 4 times faster than human users. Accelerate all your HR and Healthcare processes, with no more mistakes, duplication, or omission.
3) Improved User Experience, for happier staff and employees.
Modern automation systems utilise human-minded interfaces for a more intuitive experience that is easier to navigate, understand, and use. This maximises the user experience, particularly due to its multi-filter, real-time reporting that allows better top-down case management, and easier data retrieval. It's not just nicer for employees, but for HR staff too.
4)
Goodbye paper and mountains of spreadsheets.
Our fully mobile-accessible digital solutions eliminate all paper-based and manual aspects of your organisational process, for more cohesive pathway in assessment, management, assignment, and analysis, and with higher processing capacity, faster performance, and less complexity. No more clashing spreadsheets, siloed systems, and overflowing inboxes!
5) Putting the 'Human' back In Human Resources
The greater level of case detail, faster document & case management, and automated notifications and reporting mean for faster assistance where it counts and allows HR and administrative staff to focus on more human-facing, critical work.
6) Easy and effective collaboration across any number of teams, departments, or agencies
Our systems are designed to eliminate silos and connect like-minded collaborators. To date, our solutions have allowed hundreds of different government, NGO and public sector organisations to work together on shared goals, with no more data errors, duplication, or redundancies.
7)
Unparalleled organisation transparency and updates
Real-time data analysis and up-to-date automated reported allow all stakeholders to understand in real-time every single data point related to the organisation, with data-driven insights regarding how to react quickly and strategically.
8) Quickly adapt and respond to new regulatory requirements
The low- and no-code architecture and future-proof design of all our technologies give you the ability to upgrade and adapt to new regulatory, legal, or program needs as they arise and without expensive or time-consuming specialist development resources.
Examples of HR Automation in Action
Multiple Hospital Groups & Clinical Sites across Ireland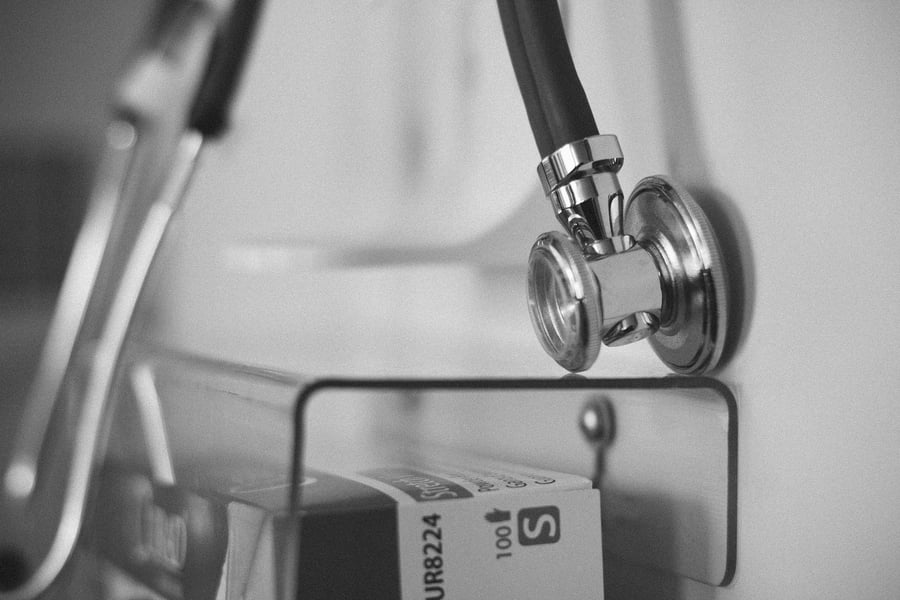 Across Ireland, Hospital Groups and Clinical Sites need to hire new staff and fill crucial vacancies. This process is subject to regulatory oversight, and needs to be reported and recorded accurately and in detail. One of the many Hospital Groups affected by this need was the RCSI Hospital group, which provides national & regional service to Dublin and the North-East.
Hospital Groups and Clinical Sites before OpenSky's Automation
The hospital group received an average of 120-140 post applications each week from the clinical sites in the group, requesting resources for hire in functions such as Nursing, Medical, Support, Admin etc. Each and every post type needed to record particular information about the post (for example, new services, replacement posts, annual leave, sick leave, maternity leave, retirement, promotion, and so on) and each require approval at either the sub-committee level in the group or by the HSE Group Employment Control Committee (GECC).
Before the Hospital Group adopted an automation solution, this process for creating and approving posts at site and group level, was manual and not standardised across the clinical sites. In most cases, departments relied on emails, document attachments, and MS Excel in varying formats, leading to data silos, inconsistent data capture, gaps in post application information or document, and delays in communicating or sharing data. In many instances during the approval stage of the process, further information was required to complete the post application, resulting in a large volume of emails and communications back and forth between the group & clinical sites personnel.
Hospital Groups and Clinical Sites after OpenSky's Automation: PACS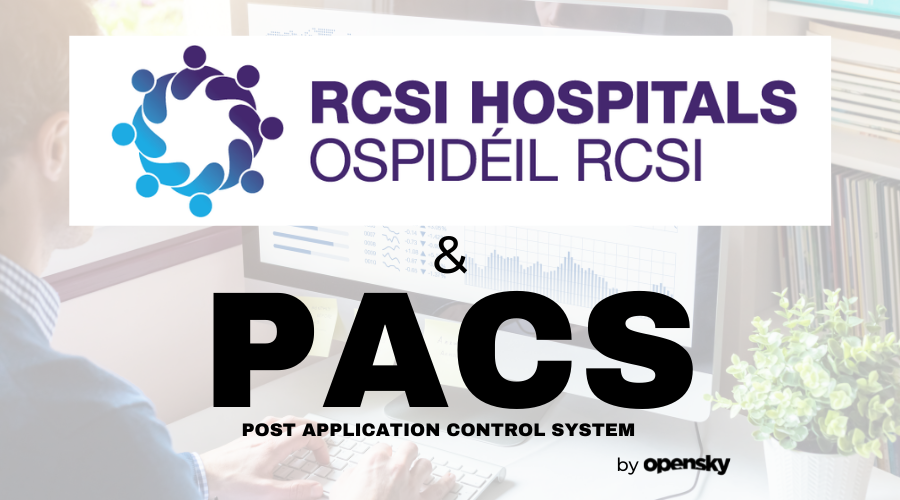 To resolve the the RCSI HG's data and post approval management issues, OpenSky delivered an automation system called PACS: the Post Application Control System, a unique, custom-built, cloud-based central database and portal, that provides functionality to submit, edit, update & approve post applications, while providing traceability of all application data and related communications made by users in the RCSI clinical sites and the RCSI hospital group.
With this new tool, hospital group HR and hiring managers can fill in required data such as the post funding source, the contract type and duration, the post's grade, department, vacancy type, hours, and other such vital post information, while the new document upload functionality allows them to submit each and every form, document, or piece of information needed by the Hospital group and approving body to process the application. Status-driven workflows bring greater awareness and tracking of applications to all parties, with automatically triggered notifications that keep relevant personnel and users up to date in every step of the post application process. Finally, the RCSI Hospital Group and the HSE GECC can easily administer outcomes of these applications through automatically generated Approval to Hire forms and a suite of automatic post application status reports for every approved post.
The proven success of PACS has led to its adoption at multiple new Hospital Groups and clinical sites, including Ireland East Hospital Group, and the Dublin Midlands Hospital Group, and more to follow.
Why Choose Robotic Process Automation with OpenSky
For nearly 20 years now, OpenSky has established itself as a high-quality provider of exception automation and technology solutions in a wide range of public sector organisations and private enterprises. Our knowledge and experience with world-class automation and RPA, and our close partnership with clients, allow us to make highly strategic, targeted, and effective automation solutions that work perfectly, to reduce workloads and increase organisation efficiency.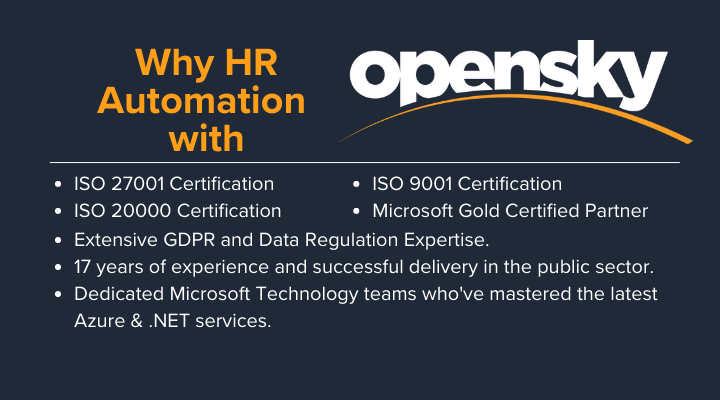 Here's why you should choose OpenSky as you HR automation partner:
Microsoft Gold Certified Partner

ISO 27001, ISO 20000 & ISO 9001 Certifications

Extensive GDPR and Data Regulation Expertise

17 years of experience and successful delivery in development, migration, security, and support in large-scale projects at highest levels of government, large enterprises, and the public sector.

Dedicated Microsoft Technology Teams that research, pioneer, and master best practice for the latest Azure and .NET services.

Continuous research and innovation. At OpenSky, we invest over 10% of revenue in R&D to ensure we are always ahead of the technology curve.
To date, our HR automation solutions have saved thousands of man hours of manual, repetitive, time-consuming, and often frustrating labour, leading to simpler, more streamlined work environments, better staff recruiting and retention, and better margins/ROI.
Find out how we'll do that for you with highly customised, strategically designed automation solutions by getting in contact with us.