Automation in action: real-world examples of Power Automate success
Matthew de Klerk
Power Platform and Power Automate are incredible business tools that accelerate business processes and make organisations leaner, faster, and more efficient. Here are some real-world examples of successful automation in action.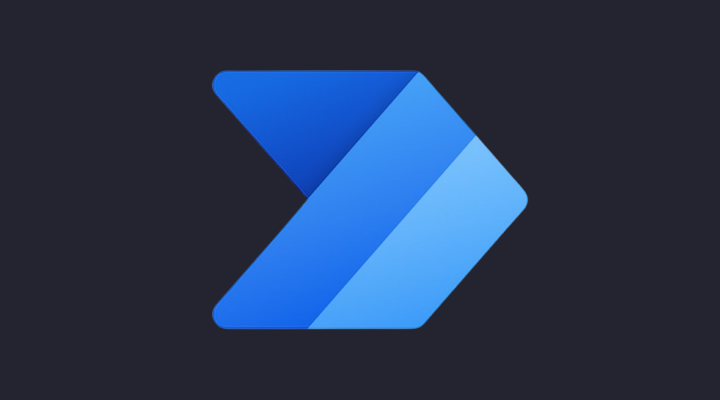 Microsoft Power Platform is a collection of powerful cloud-based applications and workflow engines that combine easily and seamlessly to automate processes and tasks. Using SharePoint, Teams, Office 365, Microsoft 365, Dynamics 365, Azure, and hundreds of other apps, it gives organisations a low-code way of automating their work and business processes.
Power Automate is one of the 4 core tools of Power Platform, and perhaps the most critical part of this technology suite's automation features. It lets users upgrade their apps with powerful workflow automation directly in your apps with a drag-and-drop, no-code approach that connects to hundreds of popular apps and services.
How does Power Automate help business?
For decades now, it has been clear to see the business advantages that organisations can get from the Robotic Process Automation and workflow automation that Power Platform and Power Automate allow.
A study of 57 companies commissioned by Forrester Consulting called The Total Economic Impact™ of Power Automate found that Power Automate has the ability to totally redefine the way your business gets its work done. The study noted multiple positive business outcomes, including significant process acceleration, reduced delays, eliminated manual and paper-dependent processes, staff freed up for more business-critical tasks, and a dramatically faster deployment, delivery, and time-to-market.
Most notable, Power Automate saved companies 26,660 worker-hours per year; and in one single business case, automation delivered another company a three-year return on investment of 199 percent. Finally, surveyed companies reduced time-to-market by as much as 33 percent.
Here's how Power Automate does it:
Accelerated productivity
Power Automate turns time-consuming, repetitive, or manual tasks into automated workflows. From individual tasks to entire workflows, save time and effort so your teams can focus their energy strategically.
Automation without expensive developer requirements
Stay agile with a no-code solution that gives everyone—from function owners to software engineers—the tools they need to bring RPA and DPA to everything you build with Microsoft Power Platform. Use low-code, drag-and-drop tools and hundreds of pre-built connectors that automate repetitive, mundane tasks with ease.
Automated reporting for data-driven insights
With this automation tool, organisations can make informed and confident business decisions, thanks to Power BI's intricate and automated data management and reporting. With just a click, you can get 360-degree detailed business insights.
Bring modern power and connectivity to your legacy systems
If you rely on old systems or legacy software, Power Platform and Power Automates RPA breathes new life into your organisation. Connect to, upgrade, and fully support your legacy applications and manual workflows with low-code, drag-and-drop apps and a massive library of data connectors.
Boost efficiency
Power Automate makes everyday tasks faster and simpler. Getting data from scanned documents, PDFs, transferring data from one place to another, filling in letters or invoices with form information — all of these things take hours of your workday; Power Automate turns them into single-click actions.
Enhance workflows with AI
Take your work and customer service to a new lever with easily usable AI. Through Power Platform, you can build smart chatbots that solve customers' problems, or use powerful, no-code virtual assistance to streamline your work. .
Examples of real businesses using Power Automate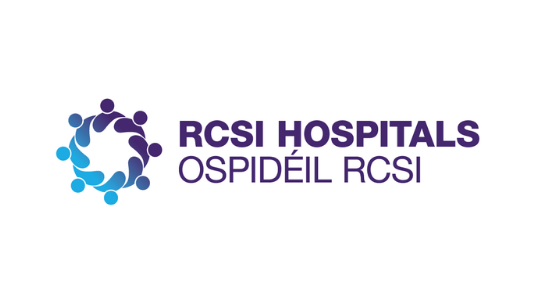 Multiple Hospital Groups & Clinical Sites across Ireland
Across Ireland, Hospital Groups and Clinical Sites need to hire new staff and fill crucial vacancies. This process is subject to regulatory oversight, and needs to be reported and recorded accurately and in detail. One of the many Hospital Groups affected by this need was the RCSI Hospital group, which provides national & regional service to Dublin and the North-East.
Hospital Groups and Clinical Sites before OpenSky's Automation
The hospital group received an average of 120-140 post applications each week from the clinical sites in the group, requesting resources for hire in functions such as Nursing, Medical, Support, Admin etc. Each and every post type needed to record particular information about the post (for example, new services, replacement posts, annual leave, sick leave, maternity leave, retirement, promotion, and so on) and each require approval at either the sub-committee level in the group or by the HSE Group Employment Control Committee (GECC).
Before the Hospital Group adopted an automation solution, this process for creating and approving posts at site and group level, was manual and not standardised across the clinical sites. In most cases, departments relied on emails, document attachments, and MS Excel in varying formats, leading to data silos, inconsistent data capture, gaps in post application information or document, and delays in communicating or sharing data. In many instances during the approval stage of the process, further information was required to complete the post application, resulting in a large volume of emails and communications back and forth between the group & clinical sites personnel.
Hospital Groups and Clinical Sites after OpenSky's Automation: PACS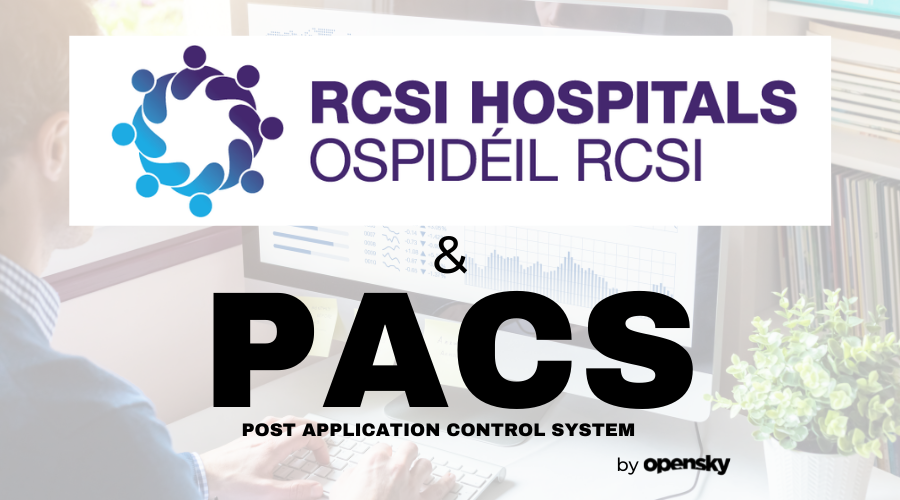 To resolve the the RCSI HG's data and post approval management issues, OpenSky delivered an automation system called PACS: the Post Application Control System, a unique, custom-built, cloud-based central database and portal, that provides functionality to submit, edit, update & approve post applications, while providing traceability of all application data and related communications made by users in the RCSI clinical sites and the RCSI hospital group.
With this new tool, hospital group HR and hiring managers can fill in required data such as the post funding source, the contract type and duration, the post's grade, department, vacancy type, hours, and other such vital post information, while the new document upload functionality allows them to submit each and every form, document, or piece of information needed by the Hospital group and approving body to process the application. Status-driven workflows bring greater awareness and tracking of applications to all parties, with automatically triggered notifications that keep relevant personnel and users up to date in every step of the post application process. Finally, the RCSI Hospital Group and the HSE GECC can easily administer outcomes of these applications through automatically generated Approval to Hire forms and a suite of automatic post application status reports for every approved post.
Through these RPA features, gaps in clinical site staffing take days or weeks to approve instead of months; this proven success of PACS has led to its adoption at multiple new Hospital Groups and clinical sites, including Ireland East Hospital Group, and the Dublin Midlands Hospital Group, and more to follow.
Start Automating With Ireland's leading Govtech provider
Since 2004, OpenSky has been delivering high-impact, high-ROI automation solutions to some of Ireland's largest public sectors and government agencies. Our Power Automate solutions will bring limitless convenience, efficiency, and performance to your business, like we've done for so many others for over nearly two decades.
We'll automate your data validation, help you eliminate manual processes and dependencies on paper documents, and much more -- just click below to get in contact to get your free, no-obligation consultation of the value we could bring to your teams, management, and bottom line.