The 8 Steps to Successful HR Process Automation Projects
Matthew de Klerk
As we've shown in a previous blog, HR has changed.
Driven by hiring pressures, the Great Resignation, and an employee move to jobs that support their goals & personal development, HR Teams are looking to spend less time lost in spreadsheets, emails, and paperwork, and more time connecting with their people.
HR Process Automation is a powerful tool that takes on the time-consuming, manual, and repetitive work that robs HR Teams of dozens of hours of work, given them time and space to focus on the Human in Human Resources. Here's how you can approach, plan, and implement your HR Process Automation Project in 8 simple steps.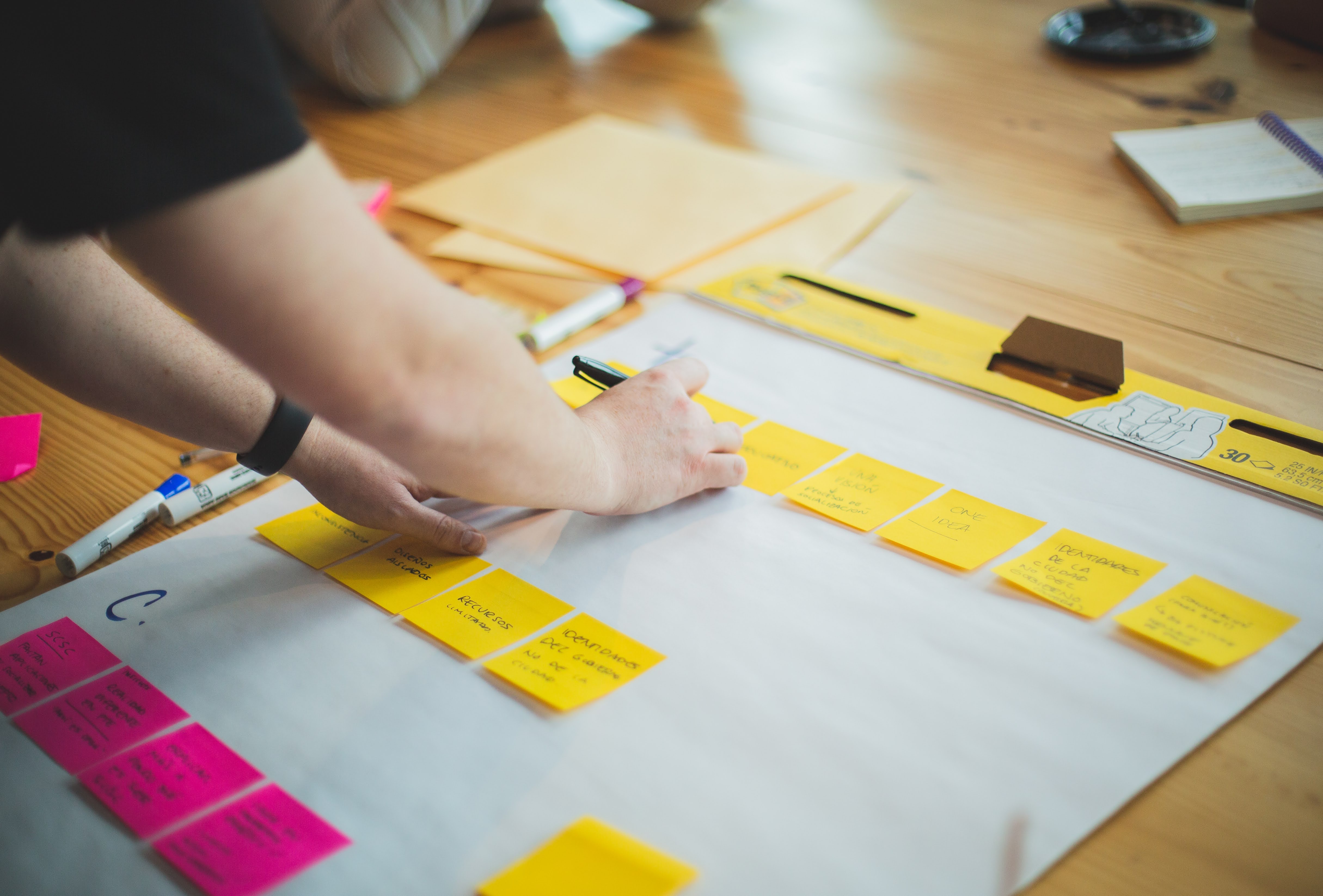 1) Identify automation potential
Your first step is the most crucial: you won't understand your best avenues of HR Process Automation if you do not take complete stock of all the processes that make up your department.
Evaluate your entire process portfolio for its potential for automation. Every HR department typically has a large number of standard processes that are ripe for automation. These include:
Actions that need to be repeated on a regular schedule.

Actions that involve a high level of manual or repeated inputs and processes.

Actions that follow a specific set of clear and unchanging rules or instructions.

Processes that involve databases, mathematical functions, or creating, processing, submitting, or storing information.

Processes that involve any kind of input data, which is primarily digital, or which can be easily digitised.

Multi-department projects involving many steps and teams.

Assignments involving big data.
A very helpful tool for this stage of your project planning is your existing process documentation. The more detailed this documentation is (taking into account the systems involved, risks, and dependencies or impacts on upstream and downstream processes), the better equipped you will be to make informed decision about replacing or eliminated that process.


2) Analyse and optimise your processes
Before you rush into automation, take your time to thoroughly analyse your selected process(es) and eliminate any major weaknesses straight away. You need to be critical and honest about what isn't working: if you automate an inefficient, faulty process, it will remain faulty or inefficient even after automation, and these defects may even be amplified.
Do a rough cost-benefit analysis with the streamlined process, comparing the automated TO-BE with the current AS-IS process. In this context, running a process simulation can be very helpful in determining potential savings, comparing them with the costs of the automation project, and assessing your potential ROI.


3) Define your executable processes
Convert your optimised processes into a workflow graph that depicts the execution logic. This graph is usually stripped of purely manual activities or decisions and enriched to include new tasks or events for execution.
Put simply, you need to know what the optimised end process will look like, its constituent steps, and the actors or stakeholders whose input is required. This is best done visually, on a graph or whiteboard, and your effort must focus on identifying & eliminating processes (or subprocesses) that are purely manual, highly repetitive, and working in improvements that accelerate or simplify your overall workflow.
Next, you'll want to add the technical information about how these processes are executed. What teams does it involve? What data is needed or inputs are needed? What dependencies or activities are needed to trigger key parts of the workflow? What technologies or platforms are needed to finish the process?
The necessary enhancements can vary here depending on your automation platform of choice, and its integration into surrounding systems. In many cases (thanks to the beauty and simplicity of low- and no-code automation tools such as those found in the extremely useful Microsoft Power Platform suite of automation and productivity tools), simple tasks can usually be implemented directly without the need for programming skills or teams of costly developers.
4) Create the required forms and input masks
While you're creating your final desired executable process, you can finalise the design of your forms and inputs. It is advisable to start designing the forms early on in your HR Process Automation project (especially before you start building any code or software) so that you are able to prototype and improve both the workflow graph and the forms quickly and easily. Additionally, the early creation of the forms also allows for initial validations by the end users, which usually greatly improves the process quality as well as its acceptance.
5) Build your automation foundation for your new & improved process
This is the core of your automation project, and everything you've been preparing for. There are many powerful low- and no-code tools out there which you can use in your automation project. For example, Microsoft Power Platform plugs directly into all of your most common business tools (the MS Office suite, for example, but also Azure and many other data connectors in the MS Dataverse), and its Power BI data reporting and Power Automate event-triggered, drag-and-drop automation logic allow you to put together simple yet robust automated workflows that make data flow faster and free up your HR staff.
If your identified HR processes have a greater degree of complexity (for example, they interface with legacy systems, involve multiple external and internal stakeholders, or involve a great number of actions/steps), it would be advisable to bring in a specialist automation team who can build the solution for you. Third-party development teams can quickly and effectively deliver high-impact automation tools in a reasonably narrow window, without you needing to source or hire permanent development or support staff.
6) Prepare for the rollout
During the rollout phase or in preparation for it, make sure to get the technical approvals for the new process. More importantly, you need to train and educate your HR and other team members on your new processes, the software/platforms it uses, and how to employ them effectively.
Having a solid set of User Training guides and deep, detailed system documentation are a vital part of this objective, and directly affect your successful change management and go-live.
7) Run the process
Your system is built and ready! The new process is now available to your employees and executed using workflow support. The decision that's still to be made now is whether you want your automated process to be available to all those affected right away, or whether you still want to have it productively "tested" on a smaller scale in the beginning to gain some initial practical insights.
In our experience, a short window of User Assessment testing followed by dedicated user/admin training is an effective way to ensure that rollout happens smoothly.
8) Monitor the results
Monitor the KPIs relevant to the project goals and cost-benefit considerations. Pay special attention to the quality of process execution in the early stages of the newly automated process, especially how often ad-hoc activities are added, or alternative process paths are taken. These observations can be used to verify the process design, so that adjustments can be made if necessary. Essentially, all monitoring findings can serve as a basis for future process improvements.
Book Your Complimentary 1-on-1 HR Process Automation Readiness Assessment
HR Process Automation solutions help HR Leaders cut hours of manual tasks from their weeks, free up your teams for critical work, and directly support critical HR objectives such as recruitment, retention, performance, wellbeing, and more.
Get an expert 1-on-1 assessment of your HR workflows and processes to identify avenues for proven, high-impact, and high-return Automation, drawing from nearly 20 years of automation excellence.