Human Relationship Mentoring: How to Implement the New HR in 2022
Matthew de Klerk
In 2022, HR is changing.
As the effects of the Great Resignation, Working from Home, Hybrid Work, and many other pressures of the post-pandemic world of work become evident, we are seeing a shift in what HR means as a specialisation. Here's how you can face – and overcome – those challenges head-on.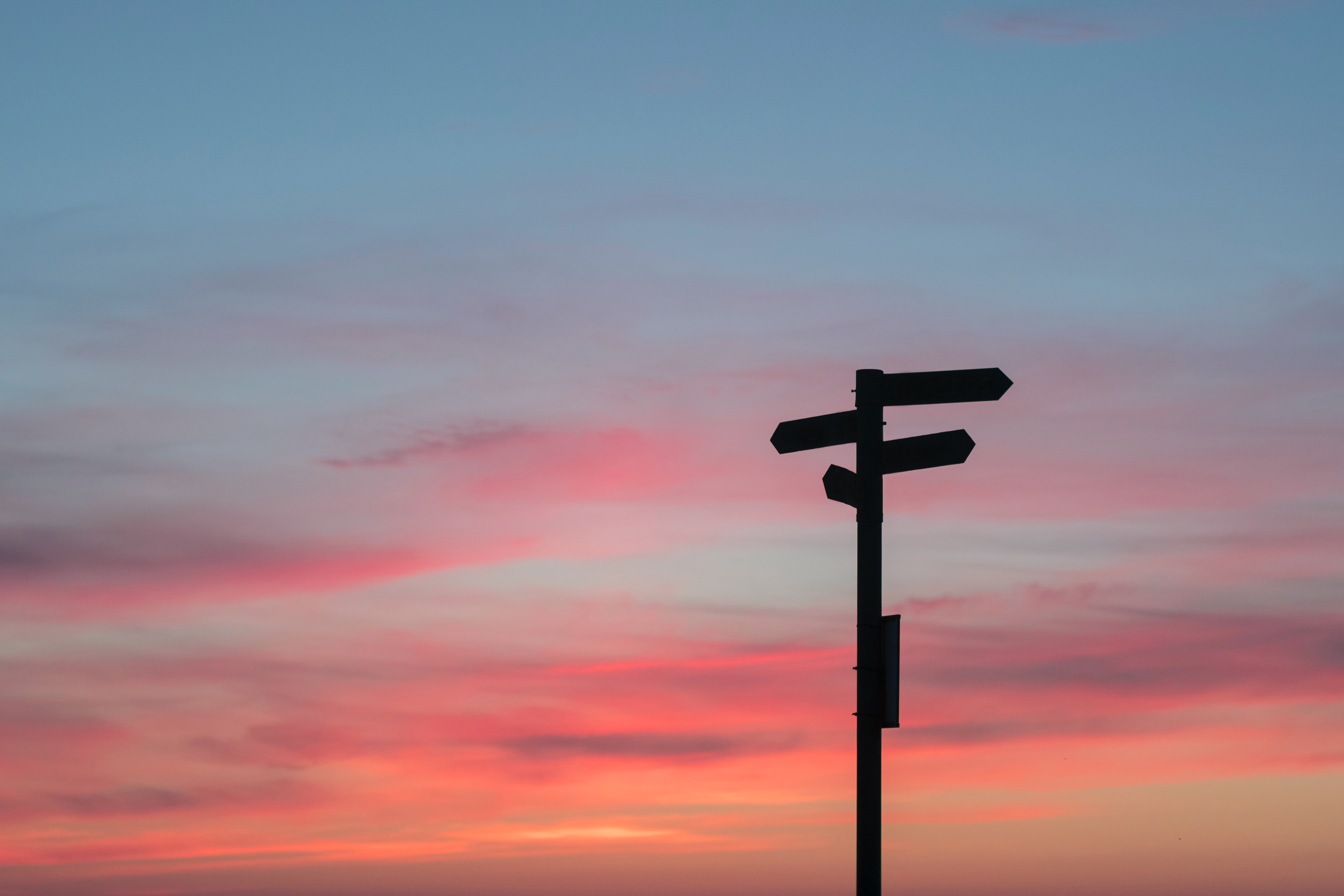 Employees across the globe are leaving jobs they don't like, seeking greater work-life balance, and searching for more fulfillment in their careers. As a direct result, every workplace is experiencing an increase in the competition for talent, the need for strong retention programs, and the requirement for consistent training, with an especial focus on employee wellness.
In this new post-pandemic paradigm, HR is changing at its very core from a model of managing humans as resources to one that recognises human interests, wellness, and happiness as a fundamental component of greater business objectives and successes. In this new world, HRM is changing from Human Resource Management to Human Relationship Mentoring.
Now, HR Leaders are expected to spend more time nurturing human-first initiatives. Hiring, retention, and employee satisfaction initiatives are a high priority; employee wellness and a healthy work culture are mission critical; and HR managers and officers need to spend more face-to-face time with their colleagues, solving human problems rather than spending hours buried in emails and spreadsheets fixing digital & data ones.
Why Is A Change in HR Happening?
As the global economy and workplaces across the world find stability after a difficult past 3 years, there have been drastic shifts and eye-opening trends in our workplaces. In 2022 and beyond, these 5 trends will be the biggest focus areas that HR Leaders need to embrace and work around to achieve their HR objectives and ensuring their organisations remain competitive.
1) A Greater Need for Exceptional Recruitment.
60% of applicants stop filling out application forms due to their complexity or length.1
HR will spend 25% more time recruiting in 2022.2
The past two years have given millions of people time to reconsider their careers and what they really want to do with their lives. The result is clear: thousands of people are leaving unfulfilling jobs which is creating gaps that need to be filled – bringing enormous competition to talent acquisition strategies for businesses.
As organisations compete for this employee-dominated recruitment landscape, they're encountering a clear need to offer more than just a good salary, and a new need to make the recruitment process as seamless and simple as possible. Archaic & slow methods of recruiting such as time-consuming form filling and needlessly long application processes, will simply not compete in this marketplace.
2) Onboarding Creates a Lasting, Positive Company Culture
88% of organisations still don't onboard well.3
89% of those who received effective onboarding felt strongly integrated into their culture, compared to 59% of those who received ineffective onboarding.4
Good onboarding is a non-negotiable that directly affects employee performance, job satisfaction, and employee turnover rate. As the workplace moves to embrace the need for personal fulfillment on the job, so too will HR departments shift to provide better training, upskilling, and onboarding processes that make the newcomer feel engaged and part of a company culture they won't want to leave for years to come.
3) Digital-First HR
The use of RPA (Robotic Process Automation) tools in HR Functions increased by 50% in just a single year of the pandemic. 5
Two out of three Human Resources Managers agree that the sector is experiencing digital transformation, but only 40% of them have a road map to approach this new phase.6
57% of HR Managers primarily use manual, multi-step Excel & paper-based processes to deliver HR services.7
Process automation is at the new heart of HR in our post-pandemic world of work. As WFH and hybrid work setups become the new normal, HR Leaders can expect the use of digital and automated work management solutions and tools that help work to be faster and simpler, to become as regular as using email.
These tools also bring power and speed to HR workers' core responsibilities. With these technologies, HR leaders can eliminate repetitive work, automate spreadsheet and database work, and streamline communications and regular workflows – giving them the valuable hours they need to focus on people-facing work.
4) Non-HR, HR
71% of heads of HR are spending more time on business issues not related to HR or talent.8
HR Leaders and workers are being asked to do more and more for their organisations outside of their typical HR responsibilities such as project management, strategy sessions, team building, wellness and culture development. As these additional human-first activities cut into their workweeks, HR Leaders need to find ways to reduce the time they spend on low-value activities, enabling them to allocate their time and expertise to building & mentoring relations of employees in the workplace.
5) A Return to
Human
Resources
98% of CHROs (Chief Human Resource Officers) in Europe, said that they were thinking about how HR can shift from mechanistic skill and talent management to addressing the employee experience in a more targeted and dynamic way.9
Echoing the world's newfound desire for fulfilling and meaningful careers, comfortable work arrangements, better digital tools to get the job done, and the opportunity for hybrid and home-based work, HR departments are embracing the human aspect of their work. This means, less focus and importance on spreadsheets, meetings and bureaucracy that employees don't care for, and more attention on supporting employees' physical health, mental wellbeing, financial fitness, social health, workplace safety and a healthy company & work culture.
So What is Human Relationship Mentoring?
Human Relationship Mentoring is a new concept of Human Resources that identifies and focuses on HR and employees and mentors and mentees respectively. Relationship mentoring encourages the development of trust between HR & employees, where strengths and limitations are shared and authentic engagement without repercussions is exercised.
This approach results in continued employee professional & personal development, improved employee satisfaction with an increase in employee retention rates, elevated brand perception and reputation and a better place to work.
"We sometimes fall into a trap of trying to automate people in the workplace rather than humanise them. ​We have turned humans into a resource that needs to be managed, ​rather than developing a relationship-based culture around mentoring and nurturing" - Tony Kerins, OpenSky, Principal HR Automation Advocate.
HR Leaders can achieve several benefits in their organisations with this broad shift toward a human-first work focus, including:
More time to specialise in finding people within and outside the organisation who have specific talents that can be developed to the mutual benefit of both the person and the organisation.

​

More opportunity to create events which help entice and recruit new talent to their organisation, including training & coaching, and individual & professional development.

More employee contact, check-ins, and visibility, leading to stronger workplaces, fewer workplace incidents, and a decreased employee turnover.

Long-term mitigation of skills gaps and personnel dependence, as experienced and trusted employees are brought in to play a positive role in developing skills in and across their teams.

Meaningful, long-term career development that gives employees a fuller and more enjoyable work-life and life-skill balance.

​
How to Approach Human Relationship Mentoring in 3 Steps
1) Identify Your Key Processes, Workflows, and Bottlenecks
Before you can start looking at a restructure or introducing automation to your HR function, you need to know exactly what you're doing and how you're doing it. It is vital to conduct a deep analysis of the structure and processes with the HR Department to assess where the weaknesses lie in achieving the goals of the department. It is equally important to assess the structures & processes which regularly interact with the HR Department, such as Finance & Operations.
2) Automate Time-consuming, Repetitive, and Non-human-facing Tasks
If HR leaders want to spend more hours of their workweek on human-facing initiatives, then they need to be spending less time doing other tasks. This is might sound challenging: how can you possibly spend less time dealing with onboarding, spreadsheets, emails, employee management, training, and all the dozens of other crucial Administrative tasks that make up a day?
The answer is HR Process Automation: the automation of manual & repeatable tasks, work, or data processes, typically managed on MS Excel and which involve excessive time from HR teams to complete. From payroll, recruitment, learning & development, to absence & leave tracking, benefits & recognition – various systems working on siloed HR processes are disconnected from one another – making a mountain of administration work for HR teams.
HR Process Automation can create the much needed connection between your existing systems (HR, Finance & Operations) for a more streamlined, more productive organisation.
3) Implement Effective Two-Way Communication
Communication and feedback are fundamental to the Human Relationship Mentoring model. Employee input and ideas help you to fine-tune highly effective HR mentorship efforts that give workers exactly what they need to be happy, while feedback allows you to monitor the success of your efforts in the medium and long term.
Get a CPD-Accredited Guide for How to
Book Your Complimentary 1-on-1 HR Process Automation Readiness Assessment
HR Process Automation solutions help HR Leaders cut hours of manual tasks from their weeks, free up your teams for critical work, and directly support critical HR objectives such as recruitment, retention, performance, wellbeing, and more.
Get an expert 1-on-1 assessment of your HR workflows and processes to identify avenues for proven, high-impact, and high-return Automation, drawing from nearly 20 years of automation excellence.
Sources: