Top 9 benefits of using Power BI within your business
Matthew de Klerk
Power BI is just one of the many tools that make up the incredibly flexible, workflow-accelerating Power Platform suite. Here are all the top benefits that your organisation can reap when you integrate Power BI into your systems and work.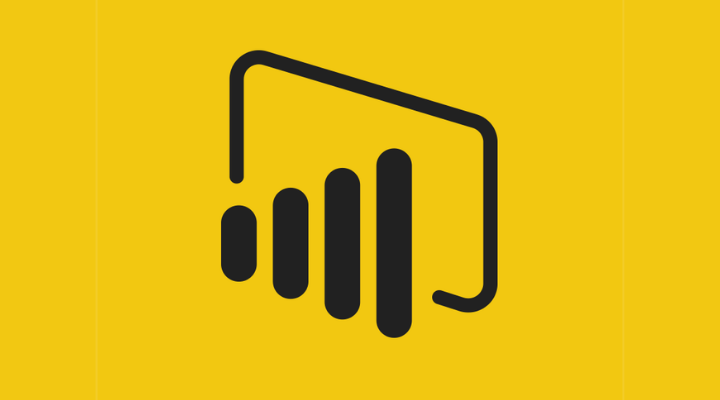 Over the past 30 years, all businesses have gone through an era of digital transformation. The move from paper to digital has resulted in a massive increase in the amount of valuable data captured and stored. By 2025 it is estimated that there will be 175 zettabytes of data stored worldwide. To put this into perspective, one zettabyte is approximately one billion terabytes. The rise of captured information presents an opportunity for businesses to analyse this data to make informed business decisions. However, with such a vast amount of information, businesses must rely on specialised software for this analysis. Microsoft Power BI is a powerful business analytics and data visualisation software designed to allow businesses of all sizes to bridge the gap between data and decision making. In this article we will discuss 9 benefits of using Power BI within your business.
The 9 Business Benefits You'll Get From Power BI
Unlock better business practices with simple-to-use functionality
One of the key benefits of Power BI, is the fact it is simple to use. This allows businesses to have access to powerful insights without the need for any specialised knowledge or expertise. Within Power BI, users can quickly and easily create reports and dashboards from multiple data sources with drag and drop functionality. Users can also use the Q&A feature to ask questions such as 'What was the total volume of sales in 2021?' and Power BI will display a graph or chart to visualise the data in response to the question.
Make accurate data-driven business decisions
Within Power BI, users can analyse and visualise data from multiple data sets to create an accurate view of where a business currently is, and any trends over time. Having this information in a clear visual format allows business to create predictive insights. These insights enable businesses to understand what is working well for them and any potential shortcomings. These insights can easily be turned into actions, empowering employees to quickly make data-driven decisions that drive strategic actions.
Ensure data is always up to date
In order to make informed data-driven decisions, it is essential that the dataset it up to date. With businesses constantly collecting data, it is important that the analytics and visualisation is updated regularly to reflect these changes. Within Power BI, data can be refreshed daily, or even hourly. As the data is compressed and the service is run through the Azure cloud, this process is both cost and time efficient.
View Power BI reports on any device, from anywhere
With the advent of hybrid work, it has become increasingly important to be able to access business applications from anywhere, on any device. Power BI has native apps for iOS, Android and Windows devices. Whether you are a salesperson on the road wanting to have a quick update on sales figures, or working from home, you can access Power BI on any device with an internet connection.
Share dashboards instantly with other departments
After a dashboard has been created in Power BI, it can easily be shared with other users or departments to share data visualisations and analytics. Being able to share these insights enables employees to drive innovation and collaborate to develop business strategies.
Save time with templates
For businesses looking to streamline their workflows, report templates can easily be created and used within Power BI. These are able to be shared between users as a starting point for a new report's layout, data model and queries. This can save time for users, especially if similar reports are used by different departments.
Secure your business and critical data with high-end encryption
When dealing with large amounts of company data, security is of the utmost importance. Power BI is secured end-to-end with double encryption to ensure that all analytic insights can be created and shared with confidence. Risky behaviour patterns can be identified with the oversight capabilities in Power BI and the Microsoft Cloud App Security Portal. Power BI is also built to meet data compliance and residency requirements both at a country and industry level.
Empower your business practices with AI breakthroughs
Over the past decade, Microsoft has invested significant time and money into AI and machine learning. Power BI takes advantage of this investment and advances in technology to empower employees to prepare data, build machine learning models and find insights quickly and easily from large sets of data.
Enjoy full integration with all your other applications and data sources
As Power BI is a Microsoft product it seamlessly integrates with other Microsoft products such as Dynamics 365, Excel and Azure. However, there are over 70 other connectors and integrations including Salesforce, DropBox and Google Analytics. This wide variety of data sources and integrations allows businesses to combine the analysis of data from multiple systems to provide accurate and holistic data analysis.
Talk to us about Your Automation Project
Since 2004, OpenSky has been delivering high-impact, high-ROI automation solutions to some of Ireland's largest public sectors and government agencies. Our Power Platform solutions will bring limitless convenience, efficiency, and performance to your business, like we've done for so many others for over nearly two decades.
We'll automate your data validation, help you eliminate manual processes and dependencies on paper documents, and much more -- just click below to get in contact to get your free, no-obligation consultation of the value we could bring to your teams, management, and bottom line.