Taxi Registration System Enables National Transport Authority Compliance Checks for 40m Trips a Year
Taxi Authority Drivers Compliance Management System Case Study

–

National Transport Authority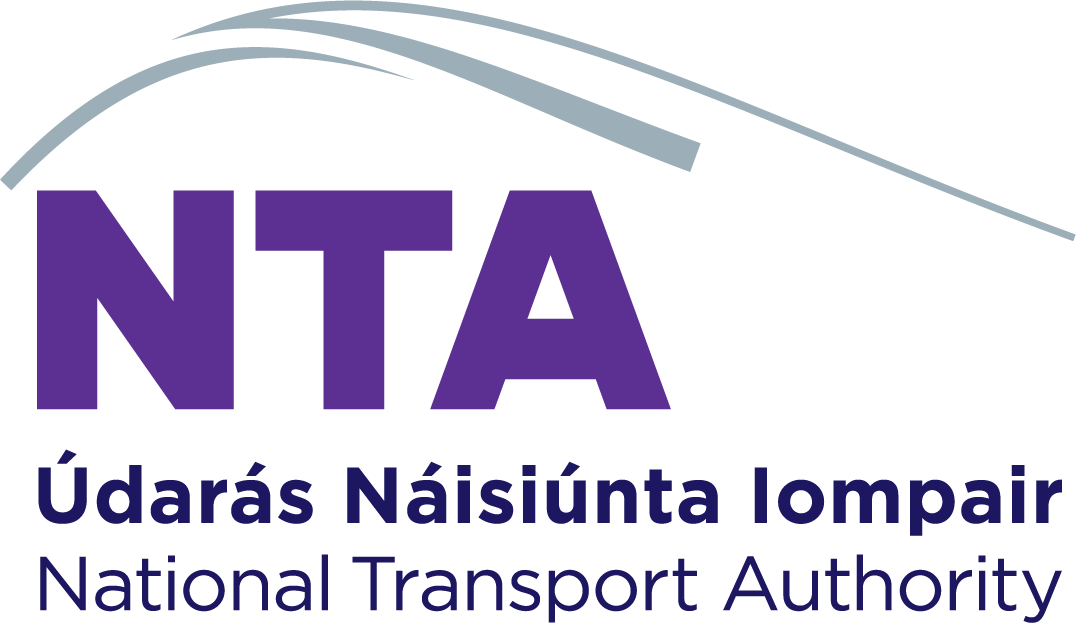 Industry: Public Sector Government National Authority
Headquarters: Dublin, Ireland
Services: Transportation, Roads, Taxis, Infrastructure
The Challenge
When the National Transport Authority took over management of taxi regulation
on
a national scale, it inherited a legacy application that it knew it needed to upgrade and
modernise to keep drivers and passengers safe and secure.
The Solution
OpenSky delivered a secure and high-performance new Digital eco-system, based on Microsoft technologies, that enables the creation of a wide range of interaction functionalities serving back-office staff, passengers, taxi drivers, vehicle owners, industry partners, and other government bodies.
The Results
OpenSky's new iCABS portal vastly expands legacy tools, allowing National Transport Authority officers to register and regulate 21,000 drivers per year in over 90,000 real-time audits, with additional tools to streamline tax, customer complaints, driver validation by riders, and vehicle verification.
Key Benefits of the iCABS Solution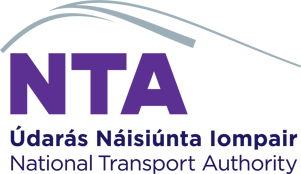 "Partnering with OpenSky Data Systems has enhanced greatly the flexibility and capability of the NTA's resource model enabling us to rapidly develop and deploy cost effective digital transport solutions such as Real-Time Passenger Information and Taxi Industry Management Tools amongst many others. OpenSky's investment in learning about the NTA's business context and strategic vision has cemented the partnership model and has paid dividends at all stages of the development process. "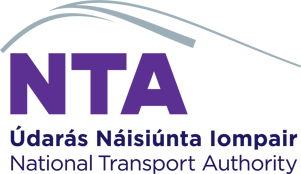 "In Ireland, we have a professional industry of committed drivers and an excellent track record which is reflected in our low level of complaints. Only 998 complaints in a year regarding over 26,000 drivers and 40million trips. Our 90,000 mobile inspection audits are a key part of maintaining high standards in the industry and drivers actively encourage passengers to check their Driver Check App to reassure passengers that both they and their vehicle are registered correctly with our authority "
Irelands National Transport Authority is responsible for public transport strategy, financing, licensing, promotion & provision in Ireland. The NTA are also responsible for the regulation of the small public service vehicle sector (i.e. taxis, hackneys and limousines). Ireland's Taxi Regulation was subsumed in to the NTA in 2011. As part of this consolidation, the NTA inherited a number of business solutions known as CABS (Central Automated Business Solutions).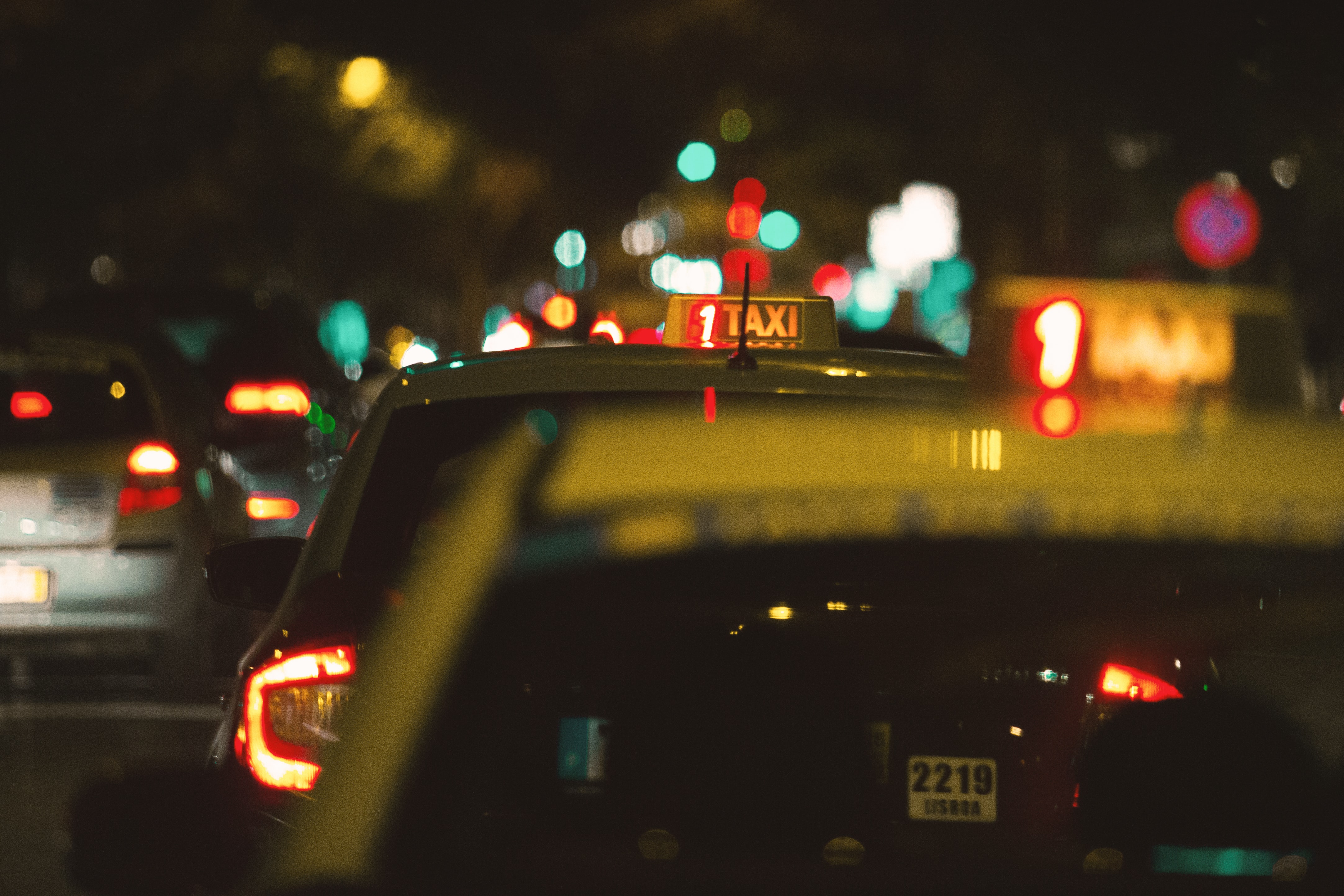 The Situation
At its core, the CABS systems provided licensing databases for Driver and Vehicle licensing. The NTA needed this system to be built into a modern and robust taxi regulation platform that would deliver on the needs of the Authority over the coming years, while supporting public-facing consumers, including taxi drivers, members of the public, vehicle inspectors, and road-side auditors.
The NTA's Taxi Regulation function is highly regarded as one of the leading global regulatory establishments, both in terms of policy and use of technology. Providing a well-regulated and best-in-class public service is very important to the Authority, and they invest in smart systems to ensure very high standards in public transport service provision in Ireland.
About the new iCABS System
OpenSky's iWDMS is a unique custom-built cloud-based system allowing for the gathering, transformation, management and reporting of data relating to the movement of waste from collection to disposal.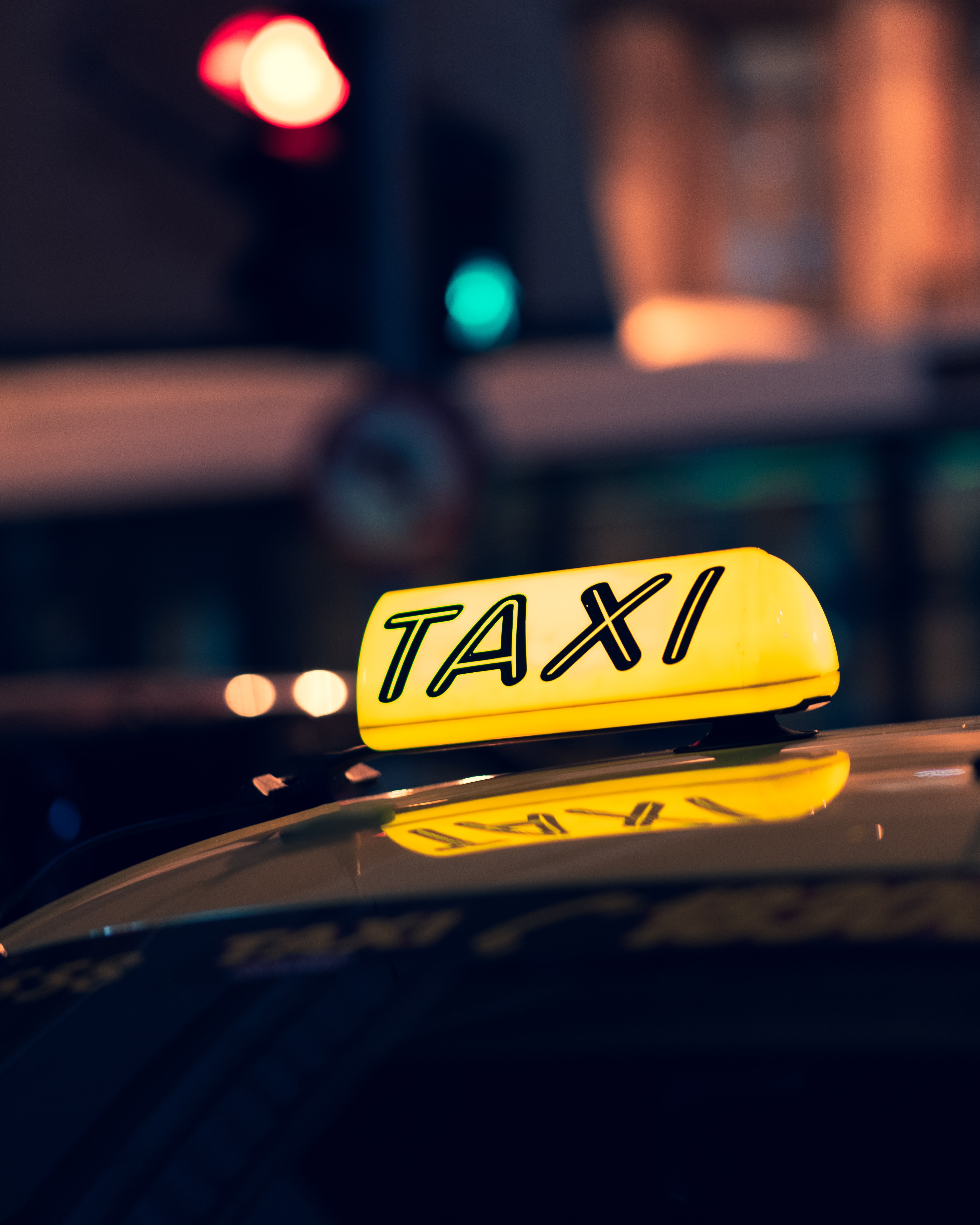 An Advanced Multi-purpose Transportation Management Tool
The new system was delivered to the NTA in two phases following a period of extremely close consultation aimed at understanding the NTA's structures, teams, and objectives.
Rapid delivery of Phase 1 of the programme of work was critical, set against an implementation deadline of just 6 months for the successful delivery of a consolidated data centre migration, consumer facing apps, industry facing apps, and an industry portal.
The iCABS module allows NTA's enforcement officers to remotely validate and link both the taxi and driver licence details on the roadside before an audit by use of a powerful QR based search tool on their mobile device. The QR scanner on their phone scans a tamper proof licence sticker on the vehicle that speedily searches the back-end system and selects the correct vehicle record.
The app facilitates the performance of a scripted audit check, based on what if scenarios and to finally choose and issue a fine (if appropriate) by collecting a digital signature.
Finally, iCABS provides the ability to exchange information with the Revenue Commissioners, the Department of Transport, and the National Standards Authority of Ireland (among others).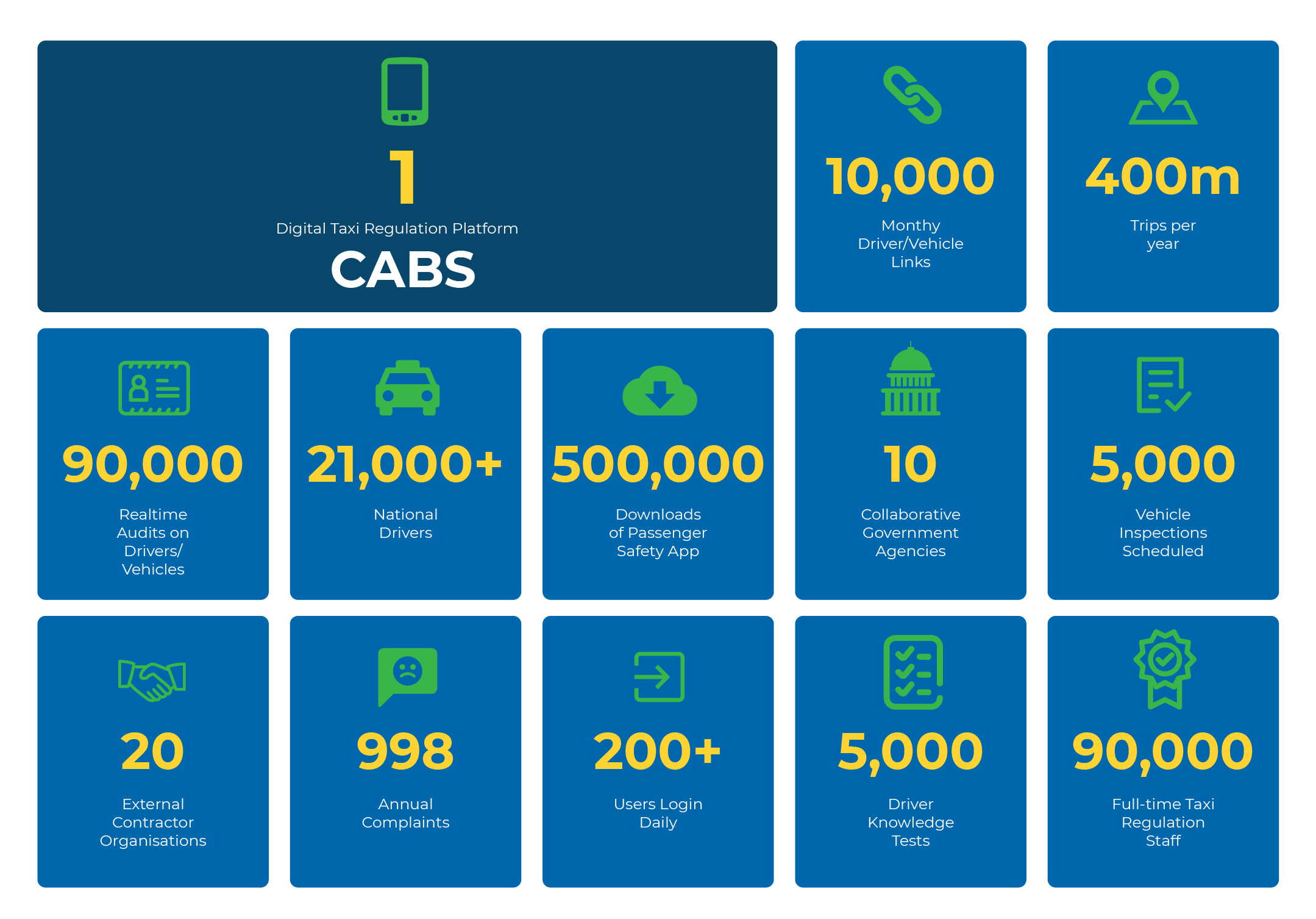 Key Functionality & Features
New web-based vehicle inspections system for test centre.

Skills testing system for driver testing centres, including booking, and kiosk systems.
Tax compliance system, integrated with Revenue commissioners.

Portals for taxi signage franchisees.

On-line driver portal for annual return submissions.

Public-facing apps for consumers to validate driver's credentials.

Real-time link between driver and vehicle registered with the authority.

GDPR Compliant.
Key
Technologies
Used in this Solution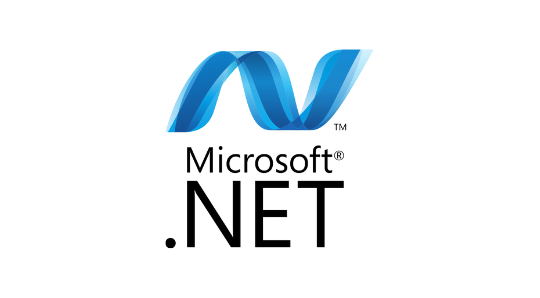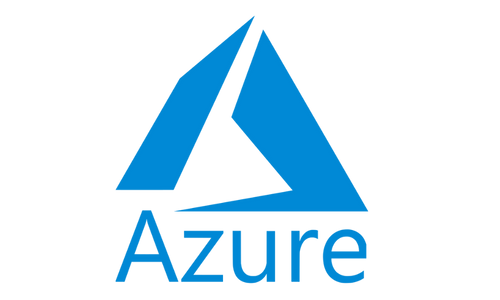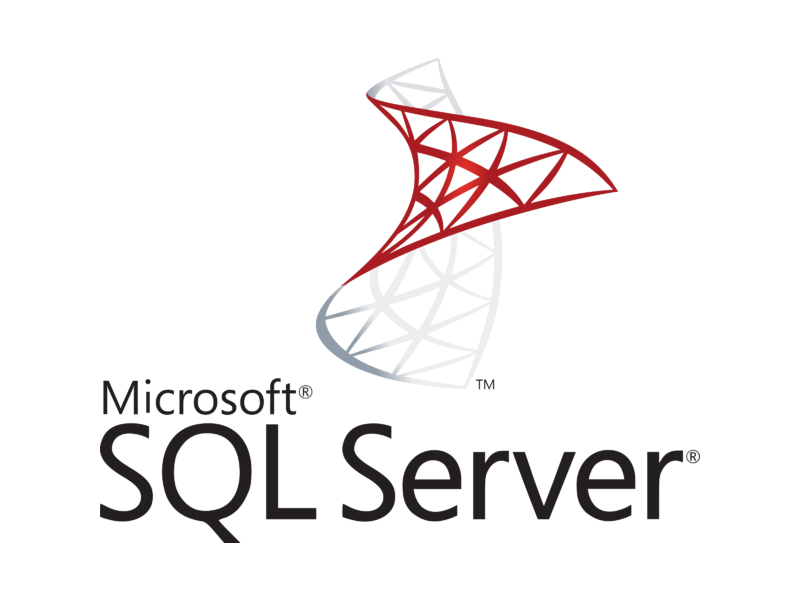 The new iCABS system delivers security, performance, and speed for 90,000+ drivers checks and real-time audits on over 2,00 taxi drivers regulated by the National Transport Authority.
Road-side audits, safety checks, driver-vehicle verificatiojn, and user safety are all enabled by the latest advancements to the NTA's systems.
Increased Operational Efficiency and Functionality

Improved system access, faster data processing speed, and automated reporting save time and energy for key project managers, with extended functionality for customer complaints, driver validation, tax concerns, and skills checks.

Improved Cross-department Collaboration, with the

ability to exchange information with the Revenue Commissioners, the Department of Transport, and the National Standards Authority of Ireland (among others).

Remote functionality for roadside audits and work on the go,

allowing NTA's enforcement officers to remotely validate and link both the taxi and driver's licence details on the roadside with a powerful remote tool.

iCABS provides a GDPR-compliant single source of truth for all taxi related Information in Ireland
Choose What To Do Next
Download the glossy and fully designed PDF version of this case study to read on your own time offline.
Book a personalised 1-on-1 assessment of your systems and demo of our automation and business solutions.
Sign up for the latest news, updates, and case studies as we publish them.
Get what you want with a single button click below.
More of Our
Case Studies
The systems we have built tell our story of success as they enable millions of people every day to easily transact & communicate with service providers, in Ireland & the UK.