Dissemination of €700m in NTA Capital Grants annually through PRS System
Modernised & rebuilt system integrates seamlessly into the NTA's existing finance portal, bringing 24/7 automated reporting, improved top-down project management, and faster payment approval times to finances teams.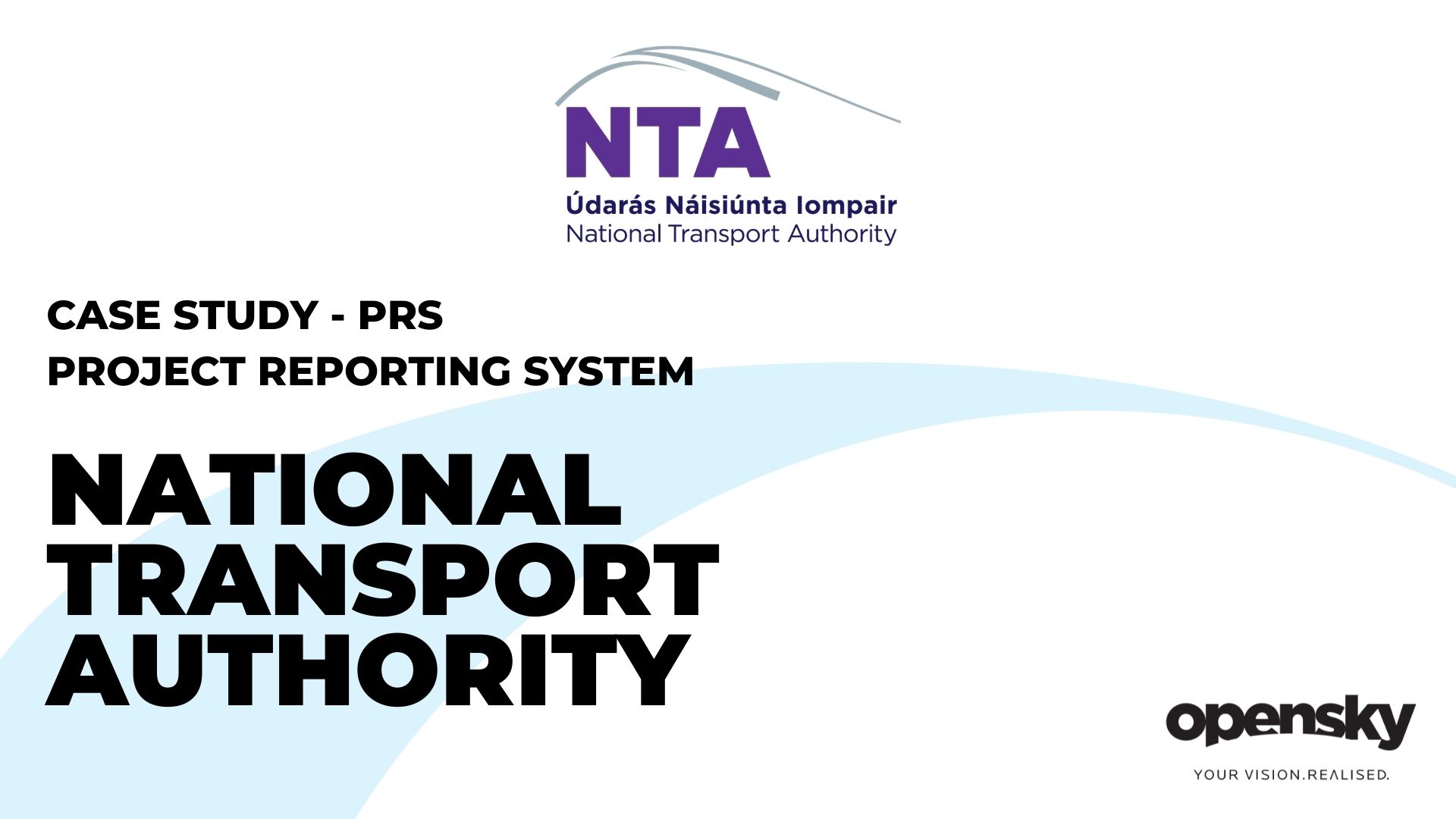 The Business Challenge...
Each year, the NTA receive a capital funding allocation from the Department of Transport. The NTA's Transport
Planning & Investment Department, oversees the allocation of capital funds to external agencies and bodies for
the delivery of public transport projects.
The NTA engaged OpenSky to develop and deliver an online shared Project Reporting System (PRS) that would
integrate into their pre-existing finances portal and enable automation to manage the processes for approving and
allocating payments for project applications.
KEY FEATURES & BENEFITS DELIVERED...
Increased Operational Efficiency
Improved system access, faster data processing speed, and automated reporting save time and energy for key project managers.


Increased Project Approval Time
New system efficiencies reduce time to complete an ad hoc financial query by 75%, also saving up to 3 days of time on complex expenditure reports.


Power BI Functionality Improves Access and Work Speed
New exporting grid functionality and Power BI features save hours of time on accessing data and creating report.
Submit your Details to Access Download