Delivering Waste Services to 1.7m Residents in 6 London Boroughs.
West London Waste Authority required a system to aid them in improving their waste strategy, reducing landfill, and increasing recycling – by providing clean and valid data and supporting the production of mandatory reports.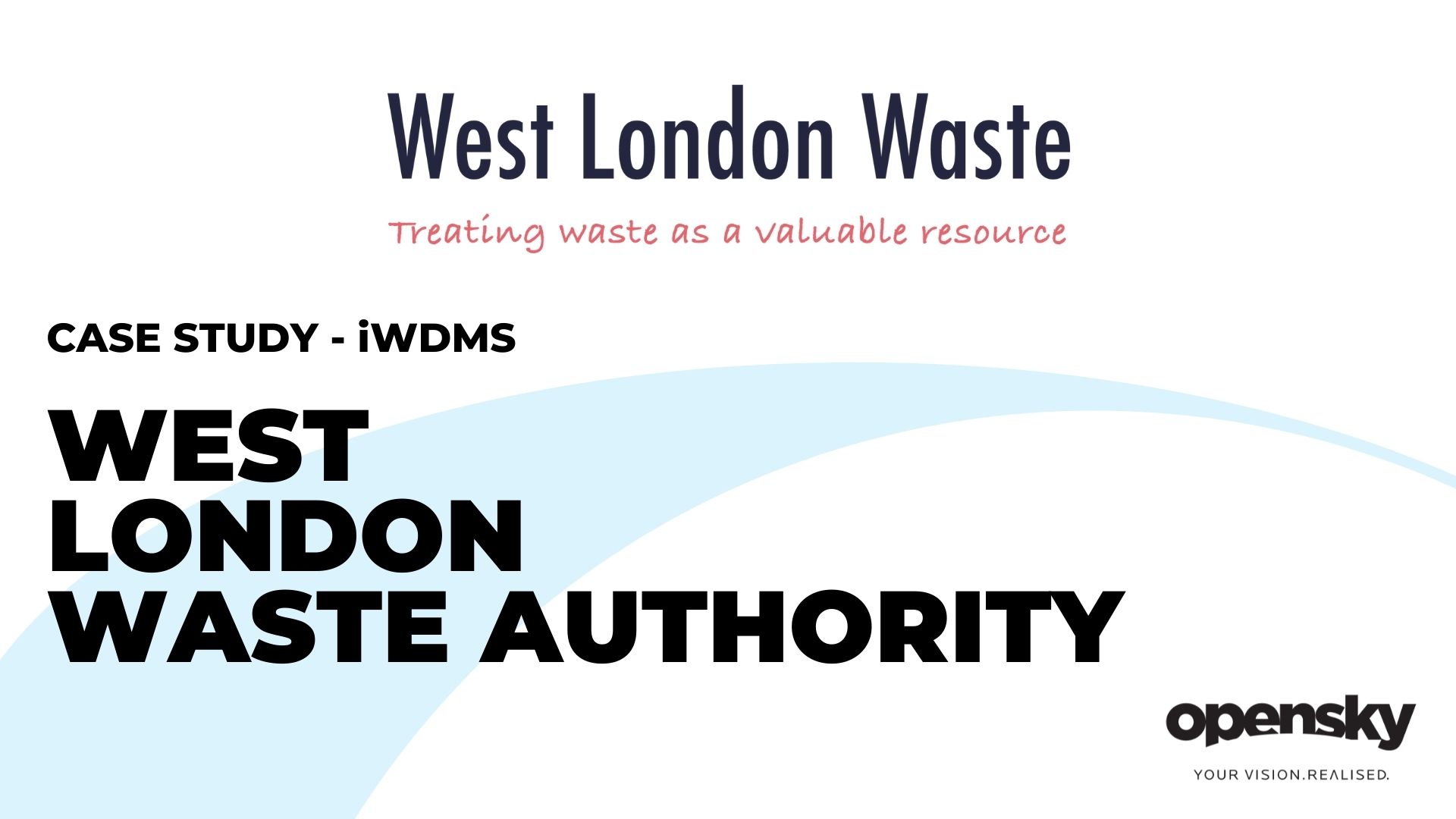 The Business Challenge...
West London Waste Authority (WLWA) engaged OpenSky to help achieve UK & EU waste targets through the implementation of iWDMS (Integrated Waste Data Management System).
The innovative solution delivers accurate, real-time and measurable waste data – as well as security, compliance and confidence for waste authorities.
KEY FEATURES & BENEFITS...
Customised Cloud Based System


Real-Time Insights & Data Tracking


Standard & Customised Reports


Increased Productivity


Submit your Details to Access Download